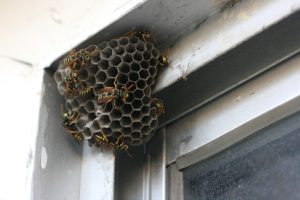 Summertime in the Twin Cities is a beautiful season, with warm weather, vibrant nature, and endless outdoor activities. However, it also marks the arrival of nuisance pests that can quickly turn your peaceful haven into an annoyance-filled battleground. Thankfully, EcoTech Pest Control is here to help you reclaim your summer and enjoy pest-free days in Minnesota's capital.
Mosquitoes and ticks: As the temperatures rise, so does the activity of mosquitoes and ticks, which can quickly spoil your outdoor fun. These pests not only cause irritating bites but also pose a risk of transmitting diseases. EcoTech Pest Control offers effective mosquito and tick control solutions, ensuring your backyard becomes a haven instead of a mosquito breeding ground. Their professionals employ eco-friendly methods to target these pests without harming beneficial insects or the environment.
Ants and carpenter bees: Ants are relentless invaders that can infiltrate your home, while carpenter bees can cause structural damage to wooden structures. EcoTech Pest Control's experts are well-versed in identifying and eliminating ant colonies, employing safe yet highly effective treatments. They also specialize in carpenter bee removal, ensuring your property remains structurally sound while preserving these valuable pollinators whenever possible.
Wasps and hornets: Summer barbecues and outdoor gatherings are popular in the Twin Cities, but they often attract uninvited guests in the form of wasps and hornets. These stinging insects can turn a joyful occasion into a nightmare. EcoTech Pest Control offers wasp and hornet nest removal services, allowing you to enjoy your backyard without fear. Their trained professionals possess the necessary expertise to handle these situations safely and efficiently.
Rodents: While rodents are a year-round nuisance, they become more active in the summer as they seek food, water, and shelter. EcoTech Pest Control provides comprehensive rodent control solutions, including humane trapping and removal, exclusion techniques, and thorough inspections to identify and seal potential entry points. By addressing rodent infestations promptly, you can safeguard your home from damage and health risks.
Don't let nuisance pests ruin your summer fun in the Twin Cities. EcoTech Pest Control is your trusted partner in combating unwanted intruders, offering eco-friendly and effective pest control solutions tailored to your specific needs. From mosquitoes and ticks to ants, wasps, hornets, and rodents, their skilled technicians are equipped with the knowledge and tools to address any pest challenge. Enjoy a pest-free summer and make the most of your time outdoors, confident in the expertise of EcoTech Pest Control. Contact them today to reclaim your Twin Cities sanctuary from unwanted guests!