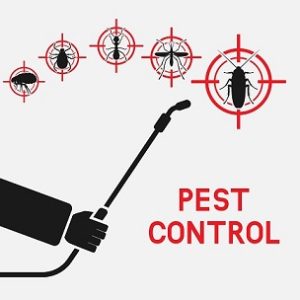 When it comes to pest control, the team at EcoTech Pest Control in Minneapolis is known for their comprehensive range of services. From eradicating bed bugs to eliminating rodents, they have established themselves as a leading pest control company in the area. However, there is one exceptional service they provide that often goes unnoticed in their existing blog posts online—Integrated Pest Management (IPM). In this article, we'll delve into the significance of IPM and how EcoTech is at the forefront of this eco-friendly approach.
What Is Integrated Pest Management (IPM)?
Integrated Pest Management is a holistic and sustainable approach to pest control that EcoTech Pest Control strongly advocates for. Unlike traditional pest control methods that rely heavily on chemical pesticides, IPM focuses on long-term prevention and control through a combination of techniques, such as biological controls, habitat modification, and targeted application of pesticides.
The EcoTech difference: EcoTech Pest Control stands apart from its competitors by prioritizing environmentally friendly solutions that are safe for both humans and the ecosystem. IPM perfectly aligns with their commitment to sustainable practices. By integrating various pest management strategies, EcoTech aims to reduce reliance on chemical treatments and create a healthier living environment for their clients.
How Does An IPM Work?
Inspection and Identification: The first step in IPM is a thorough inspection of the property to identify the pest species and assess the extent of the infestation. EcoTech's skilled technicians are well-trained to detect hidden pest colonies and determine the root causes of infestations.
● Prevention and exclusion: Once the pests and their entry points are identified, EcoTech's experts implement preventive measures and seal off potential access points. This includes sealing cracks, fixing leakages, and advising on proper sanitation practices to deter pests from returning.
● Biological controls: EcoTech emphasizes the use of natural predators and beneficial organisms to control pest populations. By introducing and encouraging the growth of these organisms, such as ladybugs or nematodes, they create a natural balance that reduces the need for chemical pesticides.
● Targeted pesticide application: If necessary, EcoTech will use pesticides as a last resort, and only in a targeted and minimal manner. Their technicians are highly trained in the proper application of pesticides to minimize any potential risks to humans, pets, and the environment.
Integrated Pest Management is an effective and eco-friendly approach to pest control that EcoTech Pest Control proudly offers to its clients in Minneapolis. By focusing on prevention, exclusion, and the use of biological controls, they minimize the reliance on chemical treatments while still achieving outstanding results. When you choose EcoTech, you can be confident that your pest control needs will be met with a commitment to sustainability and a dedication to creating a safer and healthier environment for all.