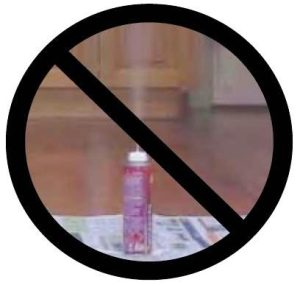 In Minneapolis-St. Paul, where nature meets urban living, maintaining harmony is of utmost importance. When it comes to pests, many individuals and businesses alike look for humane and eco-friendly ways of controlling them; EcoTech Pest Control stands as your trusted partner when it comes to providing humane yet all natural solutions for controlling them. EcoTech Pest Control prioritizes humane practices when it comes to pest control; our approach goes far beyond eliminating pests; rather, it entails prioritizing humane methods that respect nature's delicate balance and focus on using strategies which reduce harm to both people and animals in our approach to eliminating them.
All-Natural Insect Removal Solutions
Long gone are the days of using toxic pesticides which pose risks to human health and the ecosystem, EcoTech Pest Control now uses all-natural solutions made up of plant extracts, essential oils and organic substances such as clay to keep pests away while making homes or businesses safe for families – including your furry ones – including pets! These natural alternatives effectively repel pests while remaining nontoxic for all involved – you won't even miss those harsh chemical fumes anymore!
From ants and spiders, through mice and rodents, to any other household pest, EcoTech Pest Control offers targeted solutions for every unwelcome visitor in your home or yard. Our team of highly skilled technicians conduct a full assessment to pinpoint the source of an infestation before designing an effective plan to combat your specific problem. By studying each insect's unique behavior and biology we develop strategies which are both eco-friendly and effective at eliminating infestation.
Prevention through education: EcoTech Pest Control understands the value of education when it comes to long-term pest control success, going beyond simply treating immediate issues to educate clients on proactive measures they can take against future infestations. By sharing invaluable insight and providing useful strategies, our goal is to empower homeowners and businesses alike in creating environments which naturally repel pests.
Sustainability And Environmental Responsibility: EcoTech Pest Control takes great pride in being environmentally conscious, placing sustainability at the core of its operations. By choosing our services you are helping create a greener Minneapolis-St. Paul and playing an integral part in protecting its delicate ecosystems.
For successful pest management solutions that also respect our planet's ecological balance, EcoTech Pest Control understands the necessity of striking an equilibrium between effective solutions and environmental stewardship. Their humane all-natural approach provides comforting peace-of-mind while safeguarding homes, loved ones, and ecosystems alike – join them today in protecting future generations' environments by supporting EcoTech's powerful work!