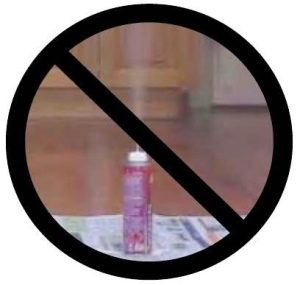 EcoTech has worked hard to set itself apart from other twin cities extermination services. How? Where do we start? We know that you have many choices when it comes to hiring professional extermination services. In addition to offering strong customer service and effective pest control services at affordable prices, the team at Eco Tech goes above and beyond for our customers!
Minnesota sees quite a few pests year-round. Some of the most common pests include carpenter ants, mosquitoes, cockroaches, beetles, the boxelder bug, bees, wasps, hornets, and spiders. During the spring, summer, and part of the fall seasons, tics are rampant, especially in areas surrounded by deer-inclusive forests.
Proactive Pest Control
A good means to preventing possible infestation is to proactively create a plan. The technicians at EcoTech will come out to inspect the property, determine exactly where the pests are coming from, and develop a treatment plan that will eliminate the pests quickly.
Organic Green Pest Management Solutions
There may be concerns about extermination treatment solutions. The safety of you and your family, the safety of our staff, and the protection of the environment are incredibly important to EcoTech, too! At EcoTech, we use a line of natural and organic treatment solutions that target the pests and leave the rest. The solutions are completely safe for kids, pets, and the environment.
Scheduling Flexibility And 24/7 Emergency Response Available
Understanding that pests don't work an 8-5 Monday through Friday schedule, it's important to catch the pests whenever they're at work. The technicians at EcoTech are available for service 24 hours a day, 7 days a week. Because of our wide availability, we can schedule around your schedule; EcoTech comes when it is convenient to you.
Commercial And Residential Pest Control
While there are a lot of similarities in residential and commercial pest control, the needs for each differs. There are differences in the types of pests that invade and therefore differences in the goal of management solutions. EcoTech is trained and certified with both residential and commercial pest control solutions.
Certified Master Technicians Available Now
The trained technicians at EcoTech are certified with the Minnesota Department of Agriculture and have been providing pest management solutions for residential and commercial properties for nearly 20 years. Don't delay. An infestation will only get worse over time. EcoTech's pest control technicians are available to help you now. A certified A+ business with the Better Business Bureau, call us today at any of these convenient phone numbers, or schedule an appointment online: (612) 237-8282 • (952) 881-6662 • (763) 785-1414 • (651) 260-7378.