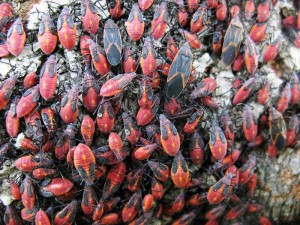 As COVID-19 makes another surge, we find ourselves approaching the three-year anniversary of living with the pandemic. While we may have been forced to accept changes in our daily lives, we have also had to find ways to continue to get things done during this extraordinary time. We need to get groceries, go to doctors' appointments, and complete necessary repairs on our houses and cars. Eco Tech has been working as an essential business throughout the pandemic and we have adopted new safety protocols to protect our clients and our staff. You do not have to wait to eliminate pests from your home.
Safe And Effective Pest Control Company In The Twin Cities
Eco Tech has implemented sanitation and disinfection techniques between each and every job. We maintain social distance, when possible, wear face masks, and we are also arranging contact free communication including payments and estimates. We have decided to take these precautions, even if they are not always necessary, to ensure the safety of our clients and our staff. We still provide our exceptional customer service, affordable pricing and we do not push clients into signing long contracts. Our crew is professional, prompt, honest and will communicate clearly with you and answer your questions.
We provide comprehensive pest control services that cover the following insects:
● Ants
● Spiders
● Roaches
● Crickets
● Lice
● Box Elder Bugs
● Wasps
● Bees
● Beetles
● Fleas
● Millipedes
● Wild Animal Removal
Natural And Organic Pest Control Services
Another thing that helps set us apart from the competition is that we offer all natural, organic pest control solutions that are safe for your home, your kids, your pets and the environment. We understand that many of our clients are concerned about making sure that pest control services are safe. Our solutions will eliminate only the pests that we are targeting. We offer these all-natural pest control solutions for both residential and commercial customers.
So, if you have been putting off calling a pest control company over the last year or two because of COVID, budget issues, or just being simply too busy, now is a great time to reach out. We can come out and assess your home or business and give you a plan for eliminating all pests that we detect. Again, we do not push services that you do not need and do not encourage annual contracts. You will only pay for the services that you want and need. We are open 7 days a week and offer 24/7 emergency service. Call us today at (763) 785-1414.