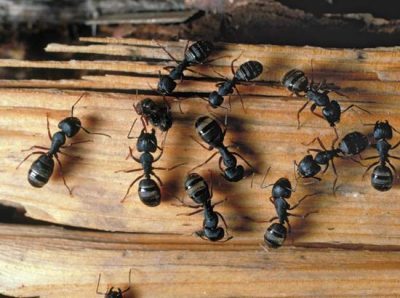 With the weather warming up in Minnesota, have you noticed ants starting to show up in and around your home? If so, you're probably fed up with these little critters taking over your home. Well, we're glad you stumbled on this blog, because our team at Eco Tech is well versed in keeping ants out of your home once and for all. Feel free to read on to learn more about the different types of ants that are often seen in Minnesota and how to get rid of them!
Common Types of Ants in Minnesota
You may be amazed to know that there's around 12,500 different species of ants, but Minnesota is home to roughly 10 different species, with the most common being:
Carpenter ant
Field ant
Pavement ant
Pharaoh ant
Thief ant
How to Get Rid of Ants from Your Home
At Eco Tech, we use what's called an Integrated Pest Management (IPM) approach to help prevent and reduce the number of ants in your home. This type of pest control program has been proven to be the most effective, which why we continue to use it year after year. This process includes:
Sealing up any cracks or openings located along your home's foundation as well as around doors and windows. We also pay special attention to where pipes go into your home's foundation and make sure to seal up any openings around these pipes to prevent pests from entering your home.
Next, we use an insecticide treatment that is sprayed around the perimeter of your home to get to the source of your ant problem.
Finally, we work with our customers to make their homes less attractive to ants. This is typically done by keeping your kitchen area clean and keeping food put away whenever possible.
Learn More About Our Minnesota Ant Service
When you work with Eco Tech you can rest easy knowing that your ant problem will be taken care of once and for all. We will perform a complementary inspection of your home to determine where the ants are entering your home. We'll also identify the type of ant that's in your home so that we can tailor our pest control plan accordingly. We've been helping Minnesota residents get a handle on their ant problems for many years. Throughout the entire process we'll work closely with you to identify the types of pest control treatments we're using to ensure that you're comfortable with each step of the ant removal process. Give us a call today at 763-785-1414 to setup a free consultation!