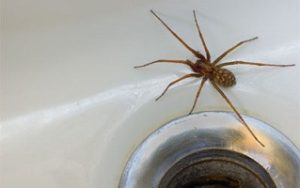 Are you dealing with a bug problem in your home or office building? Have you tried several Twin Cities exterminators only to be still dealing with the same problem? At EcoTech, we're local bug exterminators who have been serving the Twin Cities area for decades. Our attention to detail and affordable prices are two of the reasons Minnesota residents continue to use us whenever a new pest problem arises.
What to Look for in a Twin Cities Bug Exterminator
There are several things to look for when hiring a bug exterminator in the Twin Cities area, a few of which include the following:
• Licensed & Insured – When working with an exterminator, you want to choose a local company that is appropriately licensed and insured. Pest control companies use a variety of chemicals, some of which require a license to apply. A company like EcoTech has multiple fully licensed bug exterminators ready to handle your pest control problems.
• Variety of Treatment Options – Depending on if you have pets or children at home, you may be interested in all-natural pest control methods as opposed to traditional pest control. Whatever you prefer, the team at EcoTech will develop an individualized treatment plan that works for you and your family.
• No Long Term Contracts – Some large pest control companies will force you to sign annual contracts that make switching difficult. At EcoTech, we don't believe in annual contracts and feel that our high level of customer service will keep you as a customer, not a pesky contract!
• Locally Owned & Operated – As with most any business, local companies will often have a better sense of the area and what works and doesn't work regarding pest control methods. The team at EcoTech has lived and worked in the Twin Cities area for decades, so you can trust that we're always at the forefront of what is working in our area when it comes to pest extermination.
Schedule A Consultation With A Local Bug Exterminators
If you're tired of DIY pest control products not working, it's time to give the pros at EcoTech a call today. We'll be happy to come out to provide a comprehensive consultation to discuss your pest control needs and set up a plan that will keep the bugs at bay year round. Call us today at (763) 785-1414 to arrange an appointment.