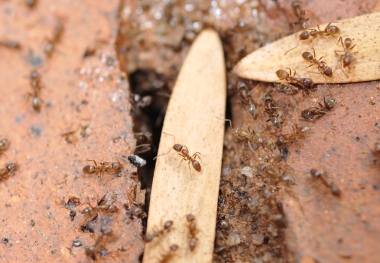 Summer is here and so are the bugs. You see them outside during the day and at night and when your family members go in and out of the house each day, they gain access to the inside of your home and can cause problems. Here are five summer pest prevention tips that can keep your home bug free this season.
Keep your kitchen clean: Ants and other bugs are attracted to food items, crumbs and liquid that are found in your kitchen. Wiping down your countertops, floor and other surfaces and taking out the trash on a regular basis goes a long way to helping to prevent bugs from entering your home.
Eliminate standing water outside of your home: Mosquitoes are some of the most annoying pests in the area. Standing water is where mosquitoes breed, so getting rid of any and all areas of standing water will help control mosquitoes around your home.
Create a barrier for pests: Check your window and door screens for holes, and check your doors and windows each year to make sure that you do not see gaps where insects and pests can easily get in. Small and easy home repairs can keep bugs out!
Keep outdoor items outdoors: Be mindful of trying to keep any toys or furniture that are used outside outdoors all the time. Bringing these items inside give pests an easy way indoors. If you need to bring an outdoor item inside, wipe it down thoroughly.
Hire a pest control service. A pest control service can assess all vulnerabilities in and around your home and develop an extermination treatment plan that meets your unique needs. This can give you and your family peace of mind knowing that your home is protected against pests this year.
Keep Bugs out of Your Home this Summer
Eco Tech offers comprehensive pest and insect extermination services for residents in the Minnesota area. We understand that you have many choices when it comes to choosing a pest control service. Eco Tech has built a strong reputation in the area for offering strong customer service, requiring no annual contracts and using organic products that are safer for you, your family and the environment. If you have a bug problem this summer, call our team for a free consultation. We can be reached at one of the following numbers: (651) 260-7378; (952) 881-6662; (612) 237-8282 or (763) 785-1414.