Archive for the 'Pest Control' Category
Ant Exterminator
Last Updated on Wednesday, 17 January 2018 02:06 Written by Eco Tech Pest Control Wednesday, 17 January 2018 02:06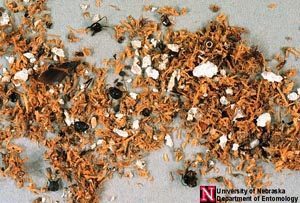 If there's one pest that really irks your average Minneapolis, MN property owner the most, we'd guess it would be ants! Once they invade your residential or commercial property, it seems like they spread and multiply in the millions. If you live in Minneapolis and you think you have an ant problem, call your reliable, local ant exterminators at Eco Tech.
Your Local Ant Exterminator
With over 15 years in the ant extermination business, Eco Tech is more than capable of handling any ant invasion – big or small. Our team of professionals are always honest, reliable, and punctual. When you choose us, we will offer the most affordable prices in the industry and then back up our services with a four year warranty. Additionally, all of our products are used with the environment in mind. For ant extermination, we offer a less toxic organic product line that is safe for humans and pets in the home.
It Ant Your Day
When you discover an ant infestation in your home, it's obviously important that you deal with it quickly. Colonies can create an abundance of ants rapidly with numbers ranging as high as 300,000-500,000. They are scavengers and can easily find their way into your home or business by a simple crack or hole. As they scavenge and forage for food, their colonies begin to grow. Any ant colony in or around your property is not an ideal one. This is why it is so important to call Eco Tech and get these ants removed. All it takes is one phone call and a professional will come to your door and perform an evaluation. Our experienced professionals will look for the species, the colony/nesting location, and the areas that the ants may have affected. We will then give you a realistic and affordable estimate. Once you agree, we will get to work and perform the ant extermination quickly and efficiently. Not only will we exterminate the ants, we will correct the damage they have caused and take the extra steps towards preventing an ant invasion from happening again. All of this is done with keeping our environment and the safety of those in the area in mind.
Want to know more about ant extermination in Minneapolis and are you interested in getting to know your local exterminator? For more information about Eco Tech and ant extermination, give us a call today at 763.785.1414.
Bug Removal Minneapolis
Last Updated on Friday, 22 December 2017 10:36 Written by Pest Control Expert Friday, 22 December 2017 10:36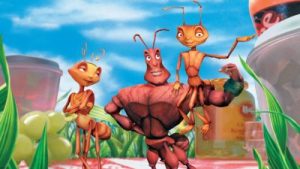 Living in Minnesota, there are many chances that you will have a bug problem at some point in time. Living in an area that is humid, and has a variety of trees, means there will be a variety of bugs. Minneapolis is home to over one hundred species of trees and bushes, providing great habit for many insects. At Eco Tech, we understand the different insects in the area, and how to treat each one. Offering organic insect, pest and animal control services, we want to make sure that humans and pets are not affected by our practices.. With more than 15 years of experience dealing with pets in Minneapolis, Minnesota, we promise not only to remove the problem, but prevent the problem from occurring again.
Pest Control
Insects can be difficult to deal with, and oftentimes you may only find the live insects and not the point of entry, eggs or larvae. As many people try to control the problem by themselves, they oftentimes have a hard time finding the source of the issue, and use toxic chemicals that can be extremely dangerous and potentially fatal to other pets or children living in the house. Trying to deal with these issues yourself may not be the best option. If you want a local pest control professional, Eco Tech is the way to go. We are well educated with the pest problems around Minneapolis, MN and know how to locate the problem, treat the cause and prevent future problems. Each case is different, and that is something we understand, therefore we customize each pest control plan to eliminate your insect problem, with guaranteed results.
At EcoTech, we offer services for both residential and commercial properties for Minneapolis, MN and the surrounding twin cities area. We will inspect your entire home, discuss the issues and find the cause. We will take the appropriate steps to not only eliminate the current problem, but create an environment to help avoid any future infestations. We are here for you to make sure that any bug removal you need is done well and right.
Do you you bug removal? Contact a Eco Tech Pest Control for pest control services. We offer a 24/7 emergency line to ensure we're always available in your time of need. Feel free to call us at 763-785-1414 day or night and we'll do our best to respond to your Minnesota pest control needs immediately.
Insect Extermination Co
Last Updated on Thursday, 7 December 2017 12:58 Written by Pest Control Expert Thursday, 7 December 2017 12:58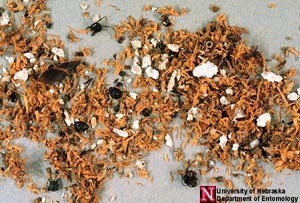 Eco-Tech Pest control is a pest control company that is committed to eco-friendly, safe and effective pest control solutions. We serve residential and commercial customers throughout St. Paul, Minnesota and offer both interior and exterior pest control management. The most important part of treating pests is to know exactly what pests we're dealing with, and fix the problem using safe chemicals so you, your family and your pets do not suffer any second-hand consequences.
At Eco-tech our staff is continuously trained and experienced to help exterminate insects. We look for signs of nesting, breeding, migration and other signs of a pest infiltration before suggesting a treatment. This way, whether it's bed bugs or gophers you're dealing with, we know the right way to go about getting them out of your home.
When we service your home or business, we start by conducting a thorough inspection with a focus on areas that attract pests or allow them access to your house. We offer you advice on how you can control pests through preventative steps, and our technicians will perform an initial treatment to rid your home of any existing pests. We will then suggest an ongoing maintenance program for your home if necessary.
At Eco-Tech, we will create a plan that best fits you, your home or business and take the appropriate steps to help you control unwanted pests using the least damaging methods to the environment, your home, and your family. Often these methods include changing habits, trapping insects, relocating or trimming shrubbery, sealing cracks, and sealing and storing food properly. With an integrated pest management approach, we avoid having to use chemicals, and even if this step is necessary all our products are eco-friendly and safe, unlike most products you will find in stores.
Ecotech is a trusted Minnesota company who understand the proper way to exterminate insects and also uses environmentally friendly chemicals that will not harm your family or your pets. We are trained to understand all of the signs of different insects to not only get rid of the insects, but to also get rid of any breeding grounds, stop the entry, and to ensure that there will not be eggs or larvae left behind. Furthermore we will cautionary steps to help protect your home or property from any future ant invasions. For all of your pest control needs, including animal, ants, bed bugs, and spiders, in St. Paul, MN and the surrounding area, give us a call today at (612) 237-8282 for assistance.
Tags: Bug Extermination Services, Bug Infestation, Local Exterminators | Posted under Ant Control, Ant Extermination, Boxelder Bug Control, Bug Exterminator, Cockroaches, Commercial Pest Control, Flea removal, Green Pest Control, Pest Control, Pest Control Exterminator, Roach Removal, Termite Removal | Comments Off on Insect Extermination Co
Minnesota Ant Pest Control | Carpenter Ants
Last Updated on Thursday, 30 November 2017 02:14 Written by Eco Tech Pest Control Thursday, 30 November 2017 06:00
MN Pest Control | Carpenter Ant Pest Control
It has been a long winter and ants are on the move, as spring marks the peak months of swarming season. Reports are especially high during their swarming season, April through June. During these months, new colonies are established while fresh food sources are sought out. Carpenter ants are nocturnal migrating pests, with peak hours of activity just before and after sunset.  
Spider Extermination Company
Last Updated on Tuesday, 21 November 2017 02:11 Written by Pest Control Expert Tuesday, 21 November 2017 02:11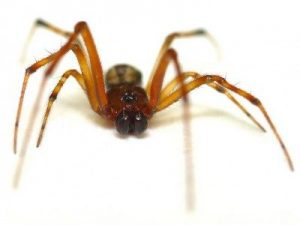 Arachnophobia is the fear or phobia of spiders. Do you get scared of spiders anytime you come into contact with them, regardless of their size? Research has shown that arachnophobia is one of the 10 most common phobias in the world. The truth is that most spiders are more scared of us than we are them. They tend to only strike when they feel threatened. For most homeowners, finding spiders in your home is not ideal. If you are in the Andover or Ham Lake, MN area, our team at Eco Tech is a spider extermination company that uses organic and less harmful products to get rid of the spiders in your home.
Organic Spider Extermination Products
As a spider exterminator, most people assume that our applications are toxic. While that is the case for spiders, our organic extermination products are designed to pose no harm to the pets and children in your home. This gives our clients peace of mind knowing that their family is safe and doesn't have to feel like they're walking on pins and needles trying to avoid the spider extermination application.
Spider Experts
When dealing with spiders, it is important to know the type of spiders that you are dealing with. Some spiders are more prevalent in damp areas, while others prefer dry conditions. The good news about living in Andover and Ham Lake, MN is that there are very few poisonous spiders in this region, but we understand that you'd still prefer that these creepy crawlers stayed outside of your home. Our spider exterminators will determine what types of spiders have invaded your house and will come up with a custom extermination plan to ensure that all of the spiders are removed.
Upfront Staff
By choosing Eco Tech, you can rest assure that there are no hidden costs when it comes to our spider extermination services. After receiving a detailed spider inspection, we'll provide you with a quote for the extermination application. Quickly, you'll find that our prices are very affordable. To top it off, we go the extra mile to provide preventative measures to ensure that these spiders don't come back to your home anytime soon.
If your home in Andover or Ham Lake, MN has experienced an influx in spiders, it is time for you to call a professional spider extermination company. Lucky for you, our proven staff at Eco Tech specialize in spider extermination services. To learn more about our organic extermination products or to request a spider inspection, give us a call today at (763) 785-1414.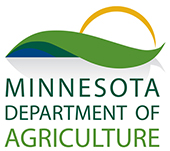 Certified Master Technician
Hours of Operation
Monday - Sunday
7:30am - 6pm

24/7 Emergency Service Nights & Weekends

Service Area: Twin Cities Metro