Archive for the 'Ant Control' Category
Exterminator Maple Grove MN
Last Updated on Wednesday, 30 August 2017 09:53 Written by Eco Tech Pest Control Monday, 28 August 2017 09:35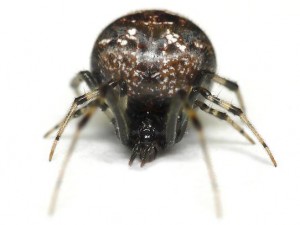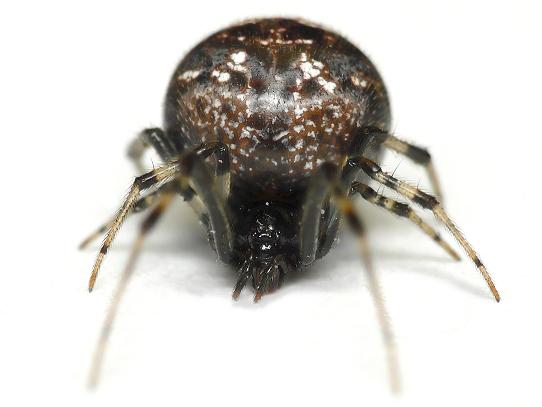 Are you surrounded by pests? Do you need a professional to control the situation? Have you tried every DIY pest killer remedy you could find? If you're in the Maple Grove, MN or surrounding area contact Eco Tech. We offer effective extermination services, so you'll no longer have to live with a bunch of bugs.
Insect Exterminator
Last Updated on Friday, 7 July 2017 02:42 Written by Pest Control Expert Friday, 7 July 2017 02:42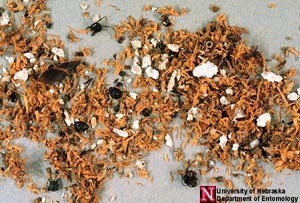 There's nothing like getting ready for bed and noticing an insect crawling across your bedroom floor. Seeing an unwanted insect that has invaded your kitchen cabinets is not a sight individuals enjoy when preparing dinner. If you've noticed a spike in insects around your home, they're not going to go anywhere unless you take charge. Ignoring these creepy crawlers can end up making thing worse as they often reproduce extremely fast. At Eco Tech, we've come up with an all natural extermination option that is focused on keeping your family and pets safe. If you are in the Minneapolis, MN area and are in need of insect extermination services, our team has you covered with ease.
Professional Insect Service
Experience is important when it comes to choosing an insect exterminator. Not only does an exterminator need to know the fine details regarding the types of insects that are in the Minneapolis, MN area, but they need to also have a proven process that will remove and keep these unwanted pests away from your home for good! At Eco Tech, our insect exterminators have more than 50 years of combined experience in the extermination industry. Additionally, our dedicated team utilizes an organic insect control application that attacks only the unwanted insects that have invaded your home. You'll be able to relax after an application from our team because this all natural and eco-friendly insect extermination process does not harm your family, friends or pets in the home. So many of our competitors are less worried about the type of chemicals used during their extermination process and are more concerned about how much money they can make off of each customer. At Eco Tech, that is simply not our business model.
The Proven Process
Over the years, we've mastered the insect extermination process in a few simple steps. These key steps include:
● Pick up the Phone – The longer you wait, the number of insects that invade your home will continue to rise. These unwanted critters can not only give you nightmares when you sleep, but they can also carry bacteria and disease. The minute you notice an insect issue within your home, pick up the phone and call Eco Tech.
● Detailed Inspection – Next, one of our exterminators will come to your home and perform an in-depth insect inspection to make sure that all of these critters are addressed. Figuring out about where they are coming from and if any damage has been done occurs during this step.
● Exterminate – Once our team has designed the custom extermination process for you, the fun begins! We'll apply our organic application within your home to get rid of the insects that have invaded your home.
● Keep them Away for Good – Now that the insects have been removed, our insect exterminators will provide preventative measures to ensure that they don't come back to your home anytime soon!
So, if you are looking for an insect exterminator in the Minneapolis, MN area that uses an organic approach, look no further than our team at Eco Tech. Give us a call today at (763) 785-1414 to setup an insect inspection soon!
Ant and Spider Exterminator
Last Updated on Thursday, 11 May 2017 12:43 Written by Pest Control Expert Friday, 12 May 2017 12:39

Just the other night, a sweet family had been spring cleaning all day. Spider webs had been torn down and spider eggs swept outside. The mom came in and decided she would make a feast for dinner. She started taking out all the ingredients from her pantry and that's when she noticed them. Hello ant season. There were a trail of ants that were coming and going right to her pantry. Fortunately, Eco Tech was there to help. You see, while she did take down some spider webs and she sprayed her little can at the ants in her kitchen, it didn't keep them from coming back. When you have spiders and ants in your Minneapolis home, you need an ant and spider exterminator right away.
Ant Control
If you ask any exterminator in the Minneapolis, MN area, it's likely they will tell you that ants are the worst pests to extinguish. The truth of the matter is that there are many different species that should all be treated differently. Additionally, their colonies are crazy! Up to 500,000 ants in one colony? No little ant killer can keep that army away. Our professionals at Eco Tech will locate the nest locations and eliminate all of the ants. With over 15 years of experience, we know the differences in species and will treat them appropriately. We also use a less toxic, organic product line that targets only the ants, leaving your home free of toxins.
Spider Control
Typically, where there are ants, there are spiders. Spiders feed upon ants and other insects, so it just makes sense to have both problems. There are so many different species of spiders so it's important to know which ones are poisonous before you touch them. Fortunately, we don't have many poisonous spiders here. Your expert exterminators at Eco Tech will come out to your home and take a look at the spiders in your home. We will use our less toxic, organic product line to rid of your spiders and keep them from coming back!
For ant and spider extermination in the Minneapolis, MN area, all you have to do is call Eco Tech. Call us on our 24-hour number and a highly trained team member will come out to meet you and assess your problem. We will give you an affordable quote with no hidden charges and no mandatory contract. We back up all of our services with a four-year warranty, keeping the pests out and your home safe. For more information, give Eco Tech a call today at 763.785.1414.
Carpenter Ant Control Minnesota
Last Updated on Thursday, 27 April 2017 03:50 Written by Pest Control Expert Thursday, 27 April 2017 06:00
Pest Control Minneapolis MN | MN Carpenter Ant Pest Control
The sight of big, black carpenter ants scurrying across the floor is a creepy sight for homeowners because it might mean that they are nesting somewhere in the house. They are large ants, 6-12 mm long (3/8-1/2 inch); the flying queen ants may be nearly 2 cm long (7/8 inch). For brief periods in the spring and early summer the winged ants
swarm into the air on mating flights. The queens are easy to see as they settle, shed their wings and search for decaying wood to begin their nest. Very few of them will find an ideal site, which is usually outdoors. Their presence does not mean that your house is infested. Carpenter ants are actually beneficial predators that feed on small insects, honeydew and dead and decaying material.
Carpenter Ant Exterminator
Last Updated on Sunday, 23 April 2017 12:09 Written by Pest Control Expert Sunday, 23 April 2017 12:09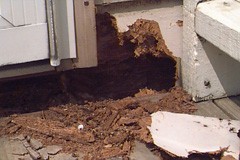 Carpenter ants are large ants found all over the United States, including Minneapolis and the surrounding suburbs. Carpenter ants are most often black and are about 3-13 millimeters in length. They live both inside and outside, in moist, dark areas, generally in decaying or hollow wood. Several signs that your home may be infested with carpenter ants include seeing the black ants (or winged ants) in your home, noticing piles of sawdust or wood damage inside or just outside of your home, or the rustling sound of the ants chewing on the wood. Eco Tech is a natural pest control control services based in the Minnesota area who offers all-natural pest control solutions. Our crew specializes in the permanent removal of carpenter ants.
Natural Pest Control Company, Minneapolis
There are several species of carpenter ants in Minnesota and the team at Eco Tech can quickly assess the situation in and around your home and take measures to eliminate the ants from the interior and exterior of your home once and for all. Eco Tech uses solutions that will not pose a safety risk to you, your family, your pets, or the environment, but it will be effective at eliminating these pests that are damaging your home.
Most ants, including carpenter ants, feed on the same kind of food that we do, so they naturally are attracted to areas in your home where there is food (particularly sweets and meat) so you want to act fast to get rid of ants before they become a real problem in your home. Some carpenter ants are workers that will explore your house searching for food. Swarmers are winged ants that fly around and are a sign that the carpenter ant colony is well established in the area.
Eliminate Carpenter Ants From Your Property
If you see signs of carpenter ants, other ants, or other pests including roaches, spiders, beetles, wasps or bees, call the professionals at Eco Tech. We will respond to your request quickly and provide you with an estimate for what we anticipate it will take to completely eliminate the pest issue. We do not require annual contracts and stand behind our work with a four year warranty. Our team has a combined 50 years of experience in the pest control industry and are committed to providing you with high quality work, strong customer service and competitive pricing. Call us at 763.785.1414 at the very first sign of a pest problem.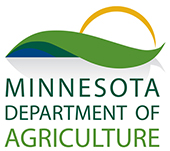 Certified Master Technician
Hours of Operation
Monday - Sunday
7:30am - 6pm

24/7 Emergency Service Nights & Weekends

Service Area: Twin Cities Metro