Archive for the 'Ant Control' Category
Carpenter Ants
Last Updated on Thursday, 16 November 2017 02:47 Written by Pest Control Expert Thursday, 16 November 2017 02:46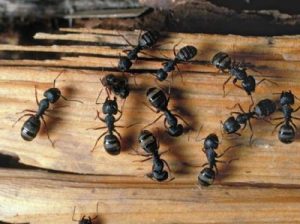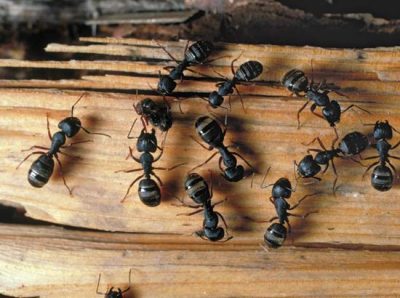 Carpenter ants are one of the most common species of insects and live in huge populations. They are the largest of all ants in the United States ranging from 3.4 to 13 mm long. The most common color is black, but some species have reddish or yellowish coloration. Worker ants in these populations have large mandibles to carry things.
Carpenter ants are great adapters and that is why they are good at surviving both indoors and outdoors. Their preferable habitat is moist, decaying or hollow wood. They cut galleries into the wood gran to form pathways so that the colonies can move freely throughout the nest. This activity produces wood shavings mixed with parts of dead ants which provides clues to nesting locations. Carpenter ants do not eat wood, yet their tunneling greatly damages wood and therefore it is necessary to stop or prevent ant infestations. They will feed on a variety of food that is commonly around your home particularly sweets and meats, and they will also feed on other insects.
Queen lays 9 to 16 eggs the first year and may live up to 25 years. Eggs complete their life cycle in about 6 to 12 weeks, meaning that they can and do breed a lot and often.
In their natural environment carpenter ants live in both dead and living trees, stumps and rotting logs. However, they may also establish their nests inside of homes and buildings where wood is found. Carpenter ants prefer to establish nests in areas where wood has been exposed to severe moisture and therefore if you have a good amount of wood in your home that has been exposed to moisture it is best to be aware that you are prone to ant infestations.
Carpenter ants live in colonies that become enormous quickly. The average size of a colony is between 300,000 to 500,000. If you do not have moist wood they may be looking for sweet or greasy food, or water, so closing lids, and cleaning up messes can help reduce the problem.
If you notice you have an infestation, you need to contact an exterminator who will locate the nests and eliminate all the ants. At Eco Tech we have more than 15 years of experience in Minneapolis. Our staff is highly trained and we use only organic products that will not harm you, your family or your pets. Eco Tech, an Integrated Pest Management Service, offers organic insect, pest, and animal control services. If you have a Minneapolis pest problem and are looking for a locally based exterminator, we are here for you!
Bug Extermination Company
Last Updated on Thursday, 9 November 2017 11:14 Written by Pest Control Expert Thursday, 9 November 2017 11:14

Bugs invading your house is not a pleasant experience for homeowners. Most homeowners take every action possible to ensure that bugs don't enter into their home, but unfortunately, that's not always enough. If you have noticed an influx of bugs that have made their way into your Minneapolis, MN home, it is time to request some professional assistance. At Eco Tech, we are a bug extermination company that provides all natural extermination solutions for your home.
The Eco Tech Touch
At Eco Tech, we're proud that we're different than a lot of other bug extermination companies. The safety and health of you, your children and pets are always at the forefront for our team when providing bug extermination services. By using organic, all natural extermination applications, your family and pets will not be harmed during the process. Additionally, our work is backed by more than 50 years of combined bug extermination experience. So, although the bug invasion you're dealing with may feel overwhelming to you, our professional exterminators will be able to handle your issues with ease.
Common Bugs in Minneapolis
At Eco Tech, we know just about all of the bugs that call Minneapolis home and we know how to remove them from your property. Often times, we get calls from clients in the area requesting bug extermination services in regards to the following bugs:
● Ants
● Beetles
● Box Elder Bugs
● Crickets
● Earwigs
● Fleas
● Grubs
● Lice
● Millipedes
● Roaches
● Silverfish
● Spiders
● Wasps/Bees
Thorough Inspections
While you may notice bugs in your home, they could also be residing in other areas of your home that are not visible. Once you make an appointment with our experienced team, we'll send an expert over to provide you with a thorough home inspection. Through this inspection, we'll examine every inch of your home to ensure that all bugs are identified. We'll then provide you with an affordable quote regarding the extermination services needed at your home. There's no hidden costs when you partner with Eco Tech!
Taking the Extra Step
While bug extermination is our primary service, our staff doesn't stop there. Once the extermination applications are complete, we'll also repair any damage caused by the bugs and will set up preventative measures to ensure that those bugs don't come back to your home in the future! All of our services are backed by a four year warranty to give you peace of mind that your home will stay bug free for years to come.
If your Minneapolis, MN home has recently been invaded by bugs, seeking professional assistance is going to be your best bet. Team up with Eco Tech and take advantage of our organic extermination applications so that your family and pets will not be harmed during the process. To set up an inspection, give our experts at Eco Tech a call today at (763) 785-1414.
Ant Exterminator Near Me
Last Updated on Thursday, 26 October 2017 02:56 Written by Pest Control Expert Thursday, 26 October 2017 02:56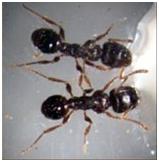 Most people aren't scared of ants because they don't pose much harm to humans. They are however, very annoying pests that can quickly take over your home. If you see one ant crawling across one of the rooms in your home, chances are that plenty more have invaded your property. Rather than going to the local home improvement shop in Coon Rapids, Anoka or Blaine, MN and investing in ant-away spray that may not be chemically safe for your home, consider partnering with Eco Tech. Our experienced team provides all natural, organic pest control services that will focus solely on the ants that you are trying to get rid of.
Safe Environment
Do you have young children that often crawl across the floor where the ants have invaded? Do you have pets that live indoors? Either way, most of the ant extermination products on the market are not safe for humans or pets to come into direct contact with. This poses a big problem for families with pets or small children. Rather than having to even think about whether or not this could negatively impact your family, leave the ant removal process up to Eco Tech. Our ant control applications will not pose any harm in regards to your pets or children. Only the ants will be affected by our organic applications, leaving your home as a safe environment.
Quick Extermination Services
At Eco Tech, we have more than 15 years of experience in Coon Rapids, Anoka & Blaine, MN dealing with unwanted pests such as ants. Over this timeframe, we have mastered the extermination process so that the work can be done in a timely manner and so that the application can be effective the first time around. Timing is critical when dealing with ants. Ant colonies can grow up to 300,000-500,000. The last thing that you want is for this many ants to invade your home. Ants can enter your property in the smallest cracks or holes. The minute you notice a few ants in your home, pick up the phone and call Eco Tech so that we can get you on the schedule and quickly apply our all natural extermination application. There are different ant species in the area, requiring different treatment applications. We know how to identify the species quickly so that these ants don't have a chance to multiply.
If you have noticed an influx of ants in your Coon Rapids, Anoka or Blaine, MN home, it is time to call the professionals. As an ant exterminator near you, our team at Eco Tech will arrive to your home quickly and will apply our all natural, organic extermination application, which will not harm your children or pets. To set up an appointment, give us a call today at (763) 785-1414.
Exterminator Maple Grove MN
Last Updated on Wednesday, 30 August 2017 09:53 Written by Eco Tech Pest Control Monday, 28 August 2017 09:35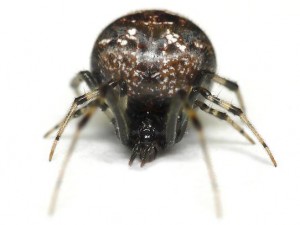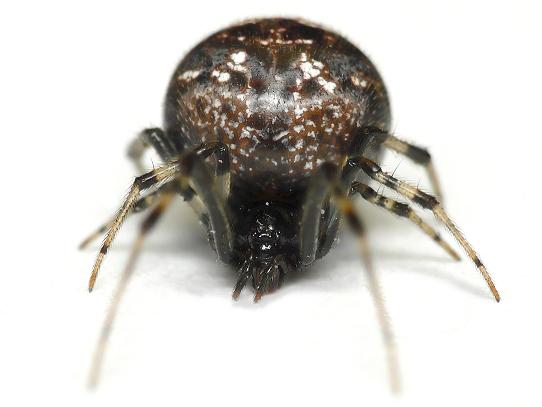 Are you surrounded by pests? Do you need a professional to control the situation? Have you tried every DIY pest killer remedy you could find? If you're in the Maple Grove, MN or surrounding area contact Eco Tech. We offer effective extermination services, so you'll no longer have to live with a bunch of bugs.
Insect Exterminator
Last Updated on Friday, 7 July 2017 02:42 Written by Pest Control Expert Friday, 7 July 2017 02:42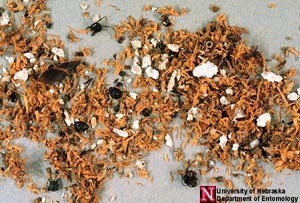 There's nothing like getting ready for bed and noticing an insect crawling across your bedroom floor. Seeing an unwanted insect that has invaded your kitchen cabinets is not a sight individuals enjoy when preparing dinner. If you've noticed a spike in insects around your home, they're not going to go anywhere unless you take charge. Ignoring these creepy crawlers can end up making thing worse as they often reproduce extremely fast. At Eco Tech, we've come up with an all natural extermination option that is focused on keeping your family and pets safe. If you are in the Minneapolis, MN area and are in need of insect extermination services, our team has you covered with ease.
Professional Insect Service
Experience is important when it comes to choosing an insect exterminator. Not only does an exterminator need to know the fine details regarding the types of insects that are in the Minneapolis, MN area, but they need to also have a proven process that will remove and keep these unwanted pests away from your home for good! At Eco Tech, our insect exterminators have more than 50 years of combined experience in the extermination industry. Additionally, our dedicated team utilizes an organic insect control application that attacks only the unwanted insects that have invaded your home. You'll be able to relax after an application from our team because this all natural and eco-friendly insect extermination process does not harm your family, friends or pets in the home. So many of our competitors are less worried about the type of chemicals used during their extermination process and are more concerned about how much money they can make off of each customer. At Eco Tech, that is simply not our business model.
The Proven Process
Over the years, we've mastered the insect extermination process in a few simple steps. These key steps include:
● Pick up the Phone – The longer you wait, the number of insects that invade your home will continue to rise. These unwanted critters can not only give you nightmares when you sleep, but they can also carry bacteria and disease. The minute you notice an insect issue within your home, pick up the phone and call Eco Tech.
● Detailed Inspection – Next, one of our exterminators will come to your home and perform an in-depth insect inspection to make sure that all of these critters are addressed. Figuring out about where they are coming from and if any damage has been done occurs during this step.
● Exterminate – Once our team has designed the custom extermination process for you, the fun begins! We'll apply our organic application within your home to get rid of the insects that have invaded your home.
● Keep them Away for Good – Now that the insects have been removed, our insect exterminators will provide preventative measures to ensure that they don't come back to your home anytime soon!
So, if you are looking for an insect exterminator in the Minneapolis, MN area that uses an organic approach, look no further than our team at Eco Tech. Give us a call today at (763) 785-1414 to setup an insect inspection soon!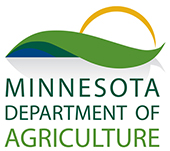 Certified Master Technician
Hours of Operation
Monday - Sunday
7:30am - 6pm

24/7 Emergency Service Nights & Weekends

Service Area: Twin Cities Metro