Archive for the 'Minnesota pest removal' Category
Ant Exterminator
Last Updated on Wednesday, 17 January 2018 02:06 Written by Eco Tech Pest Control Wednesday, 17 January 2018 02:06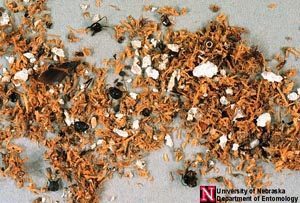 If there's one pest that really irks your average Minneapolis, MN property owner the most, we'd guess it would be ants! Once they invade your residential or commercial property, it seems like they spread and multiply in the millions. If you live in Minneapolis and you think you have an ant problem, call your reliable, local ant exterminators at Eco Tech.
Your Local Ant Exterminator
With over 15 years in the ant extermination business, Eco Tech is more than capable of handling any ant invasion – big or small. Our team of professionals are always honest, reliable, and punctual. When you choose us, we will offer the most affordable prices in the industry and then back up our services with a four year warranty. Additionally, all of our products are used with the environment in mind. For ant extermination, we offer a less toxic organic product line that is safe for humans and pets in the home.
It Ant Your Day
When you discover an ant infestation in your home, it's obviously important that you deal with it quickly. Colonies can create an abundance of ants rapidly with numbers ranging as high as 300,000-500,000. They are scavengers and can easily find their way into your home or business by a simple crack or hole. As they scavenge and forage for food, their colonies begin to grow. Any ant colony in or around your property is not an ideal one. This is why it is so important to call Eco Tech and get these ants removed. All it takes is one phone call and a professional will come to your door and perform an evaluation. Our experienced professionals will look for the species, the colony/nesting location, and the areas that the ants may have affected. We will then give you a realistic and affordable estimate. Once you agree, we will get to work and perform the ant extermination quickly and efficiently. Not only will we exterminate the ants, we will correct the damage they have caused and take the extra steps towards preventing an ant invasion from happening again. All of this is done with keeping our environment and the safety of those in the area in mind.
Want to know more about ant extermination in Minneapolis and are you interested in getting to know your local exterminator? For more information about Eco Tech and ant extermination, give us a call today at 763.785.1414.
Residential Pest Extermination Minnesota
Last Updated on Wednesday, 10 January 2018 12:00 Written by Eco Tech Pest Control Wednesday, 10 January 2018 07:43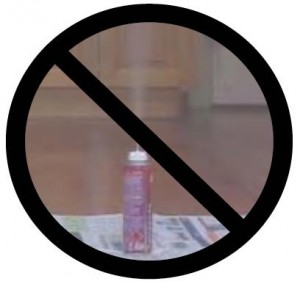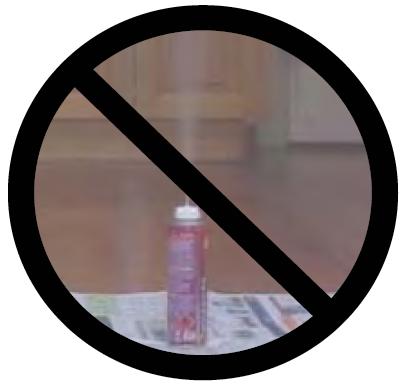 Have you ever been eating a nice meal in your home, when all of a sudden, a big roach creeps across your dining room floor and grosses you and your dinner guests out? Yuck! No one enjoys sharing their home with pests. Creepy pests and rodents that are seen where they don't belong can really make you feel uncomfortable and even downright dirty. The home is supposed to be a relaxing area where you go to unwind and relax — pests invading your home does not provide that type of atmosphere! If you are in Minnesota and have a pest problem, it's time to call Eco Tech!
Exterminator
Last Updated on Friday, 5 January 2018 12:33 Written by Pest Control Expert Friday, 5 January 2018 12:33

It's never fun to have to call the exterminator, but if it wasn't for them, our homes might risk significant damage. If you are in the Minneapolis, MN area, and you are in need of exterminator services, consider our team at Eco Tech. We take a different approach to the extermination process that sets us apart from the competition and keeps your family and pets safe. Using traditional, all natural extermination methods, we can remove your unwanted pests without leaving behind any harmful chemicals.
Organic Extermination Process
With any issue that you have in a home, the main responsibility for you as the homeowner is to pick up the phone and notify our team at Eco Tech of the insect issue that you're dealing with. From there, we'll handle the rest. We even offer 24 hour emergency assistance if needed. Next, one of our exterminators will come to your home and provide a detailed inspection to ensure that all insects and their nests are identified. Once this step is complete, we'll treat your home with our organic extermination application at a time that is convenient for you. If these pests caused any damage around your home, we can handle those repairs as well, making this process as simple as possible for the homeowner. Lastly, our experts will apply preventative measures to make sure that these unwanted critters don't come back into your home again. All of our extermination services are backed by a four year warranty to give you the peace of mind that these insects are gone for good.
Common Pests We Treat
At Eco Tech, we take pride in being able to organically exterminate a wide range of insects from your home. Minneapolis, MN has a lot of insects in the area, so it is critical for our staff to have diverse experience with the common bugs in the area. Some of the insects and bugs that we often exterminate in the area include, but are not limited to the following:
● Ants
● Beetles
● Box Elder Bugs
● Crickets
● Earwigs
● Fleas
● Lice
● Grubs
● Millipede
● Roaches
● Spiders
● Bees
● Many More!
If you have found some unwanted bugs or insects around your home that you need to get rid of, contacting an exterminator is critically important. Serving Minneapolis, MN with organic extermination applications, we can remove these unwanted pests from your home without the risk of harming any family members or pets in your residence. Give our staff at Eco Tech a call today at (763) 785-1414 and let us handle your extermination needs from start to finish.
Tags: commercial pest control, exterminator in Minneapolis, local Minnesota Exterminators, Organic Extermination Process | Posted under Ant Control, Asian Lady Beetle Removal, Bat Bugs, Bee Control, Beetle Removal, Box elder Bug Control, Bug Exterminator, Carpenter Ants, Cockroaches, Commercial Pest Control, Flea removal, Green Pest Control, Minnesota pest removal | Comments Off on Exterminator
Bug Removal Minneapolis
Last Updated on Friday, 22 December 2017 10:36 Written by Pest Control Expert Friday, 22 December 2017 10:36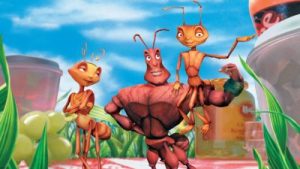 Living in Minnesota, there are many chances that you will have a bug problem at some point in time. Living in an area that is humid, and has a variety of trees, means there will be a variety of bugs. Minneapolis is home to over one hundred species of trees and bushes, providing great habit for many insects. At Eco Tech, we understand the different insects in the area, and how to treat each one. Offering organic insect, pest and animal control services, we want to make sure that humans and pets are not affected by our practices.. With more than 15 years of experience dealing with pets in Minneapolis, Minnesota, we promise not only to remove the problem, but prevent the problem from occurring again.
Pest Control
Insects can be difficult to deal with, and oftentimes you may only find the live insects and not the point of entry, eggs or larvae. As many people try to control the problem by themselves, they oftentimes have a hard time finding the source of the issue, and use toxic chemicals that can be extremely dangerous and potentially fatal to other pets or children living in the house. Trying to deal with these issues yourself may not be the best option. If you want a local pest control professional, Eco Tech is the way to go. We are well educated with the pest problems around Minneapolis, MN and know how to locate the problem, treat the cause and prevent future problems. Each case is different, and that is something we understand, therefore we customize each pest control plan to eliminate your insect problem, with guaranteed results.
At EcoTech, we offer services for both residential and commercial properties for Minneapolis, MN and the surrounding twin cities area. We will inspect your entire home, discuss the issues and find the cause. We will take the appropriate steps to not only eliminate the current problem, but create an environment to help avoid any future infestations. We are here for you to make sure that any bug removal you need is done well and right.
Do you you bug removal? Contact a Eco Tech Pest Control for pest control services. We offer a 24/7 emergency line to ensure we're always available in your time of need. Feel free to call us at 763-785-1414 day or night and we'll do our best to respond to your Minnesota pest control needs immediately.
Carpenter Ants Exterminated
Last Updated on Monday, 11 December 2017 03:08 Written by Eco Tech Pest Control Monday, 11 December 2017 03:08
What do you call an ant that likes to be alone? An independANT.
While we can all have a good laugh at that joke, let's be real…no ant is ever solo. In fact, if you see just one ant in your home, you might as well have seen a thousand. Ants have been known to be the worst pests ever in the history of pests! This is mostly true because ants come in large numbers and it can be a horrendous task trying to get rid of them. At Eco Tech, we are you carpenter ant experts that will exterminate your ant problem completely. If you live in Minneapolis, MN and you think you have an ant problem, call Eco Tech right away!
Carpenter Ant
While we have the capacity to knock out all different species of ants, we feel that it's important to provide feedback on the carpenter ant specifically. We do this because this particular ant isn't just a nuisance. In fact, this species of ants can cause serious structural damage to your home. While carpenter ants prefer the damp woods outdoors, it is not uncommon to see them infest wooden buildings or structures and cause some major destruction. They can build their nests within your home and infest your residence fairly quickly. They are known for hollowing out the wood grains and making passageways within the wood to move around. Their nests can house up to 500,000 ants in one sitting. Imagine the damage that can be done to your space with that many ants. If you have noticed any ants in or around your home, it's important to let an expert check it out.
Our Process
At Eco Tech, our professionals will come out and take a look at your carpenter ant infestation problem. We will locate the nest locations and determine the species of ants that you may have. This will affect our treatment plan. We will then work to eliminate all of the ants, exterminating the main problem. To help prevent this from happening again, our professionals will repair the damage they may have caused and work on preventative measures to keep these ants from ever nesting in your home again.
All of our pest control options at Eco Tech are environmentally friendly and safe to use around people and pets. Our products will eliminate your ants while still keeping our environment and ecosystem safe. For more information about carpenter ants in Minneapolis, MN and our extermination process, give Eco Tech a call today at 763.785.1414.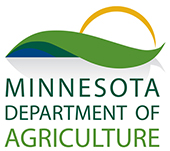 Certified Master Technician
Hours of Operation
Monday - Sunday
7:30am - 6pm

24/7 Emergency Service Nights & Weekends

Service Area: Twin Cities Metro