Archive for the 'Spiders' Category
Spider Extermination Company
Last Updated on Tuesday, 21 November 2017 02:11 Written by Pest Control Expert Tuesday, 21 November 2017 02:11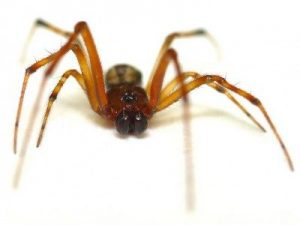 Arachnophobia is the fear or phobia of spiders. Do you get scared of spiders anytime you come into contact with them, regardless of their size? Research has shown that arachnophobia is one of the 10 most common phobias in the world. The truth is that most spiders are more scared of us than we are them. They tend to only strike when they feel threatened. For most homeowners, finding spiders in your home is not ideal. If you are in the Andover or Ham Lake, MN area, our team at Eco Tech is a spider extermination company that uses organic and less harmful products to get rid of the spiders in your home.
Organic Spider Extermination Products
As a spider exterminator, most people assume that our applications are toxic. While that is the case for spiders, our organic extermination products are designed to pose no harm to the pets and children in your home. This gives our clients peace of mind knowing that their family is safe and doesn't have to feel like they're walking on pins and needles trying to avoid the spider extermination application.
Spider Experts
When dealing with spiders, it is important to know the type of spiders that you are dealing with. Some spiders are more prevalent in damp areas, while others prefer dry conditions. The good news about living in Andover and Ham Lake, MN is that there are very few poisonous spiders in this region, but we understand that you'd still prefer that these creepy crawlers stayed outside of your home. Our spider exterminators will determine what types of spiders have invaded your house and will come up with a custom extermination plan to ensure that all of the spiders are removed.
Upfront Staff
By choosing Eco Tech, you can rest assure that there are no hidden costs when it comes to our spider extermination services. After receiving a detailed spider inspection, we'll provide you with a quote for the extermination application. Quickly, you'll find that our prices are very affordable. To top it off, we go the extra mile to provide preventative measures to ensure that these spiders don't come back to your home anytime soon.
If your home in Andover or Ham Lake, MN has experienced an influx in spiders, it is time for you to call a professional spider extermination company. Lucky for you, our proven staff at Eco Tech specialize in spider extermination services. To learn more about our organic extermination products or to request a spider inspection, give us a call today at (763) 785-1414.
Exterminator Maple Grove MN
Last Updated on Wednesday, 30 August 2017 09:53 Written by Eco Tech Pest Control Monday, 28 August 2017 09:35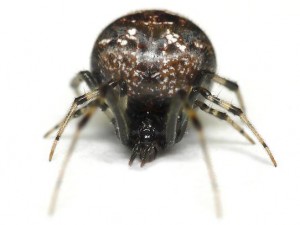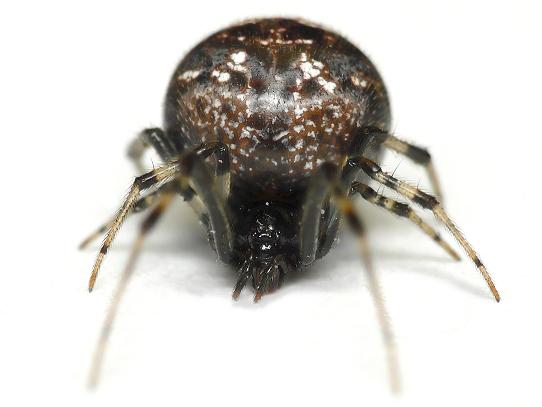 Are you surrounded by pests? Do you need a professional to control the situation? Have you tried every DIY pest killer remedy you could find? If you're in the Maple Grove, MN or surrounding area contact Eco Tech. We offer effective extermination services, so you'll no longer have to live with a bunch of bugs.
Spider Removal Minneapolis MN
Last Updated on Wednesday, 26 July 2017 01:06 Written by Pest Control Expert Tuesday, 25 July 2017 07:43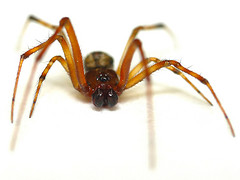 Let's set the scene.  You're sitting on the couch catching up on your favorite TV show and all of a sudden you feel something brush against your arm.  First you think it's a pillow or your computer cord, but when you look down you see a large spider taking his time walking across your arm.  You literally freak out!  You jump up and flick the spider across the room.  For the next few hours you can't get the thought out of your mind that spiders are crawling all over you.  If this happens to you more than you may want to admit, it's time to call a Minneapolis Spider Removal company like Eco Tech.  As one of the leading Minneapolis, MN exterminators we offer full spider elimination using the latest all-natural pest control products to keep both you and your family safe at all times.
Spider Exterminator Minneapolis
Last Updated on Tuesday, 18 July 2017 01:52 Written by Pest Control Expert Tuesday, 18 July 2017 01:52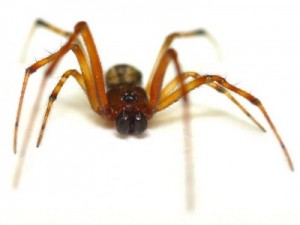 Spiders are common insects that are found all over the United States. Most of the spiders in Minnesota like moisture and are found in basements, crawl spaces and other damp parts of housing. Spiders produce silk that is elastic, adhesive and strong. The silk is used to spin webs as well as to construct egg sacs and line spider dwellings. Some spiders do not use webs, but rather burrow and live in crevices.
Spiders are extremely common worldwide and therefore all parts of the country, including Minnesota experiences spider infestations. Spiders commonly enter homes in two primary ways: entering through open, poorly screened windows and doors and through cracks and gaps around door and window frames. Most of the time spiders will inhabit your home in hopes to find prey. Another common way spiders enter homes is from accidentally being moved inside the home from a box, outdoor item and many other things that will move from one place to another.
Spiders have a large number of offspring and therefore it is common for spiders to become a problem. If you have spiders in your home it is important to contact a professional. EcoTech has the technician's, experience and proper products to take care of any infestation that you are experiencing. Our professionals will conduct an inspection and a create a comprehensive control plan that is based on the inspection findings.
Spider Extermination Company
If you are living in Andover, Coon Rapids, Ham Lake or Oak Grove and are experiencing a spider problem, you are not alone. It is very common to have a spider infestation. Oftentimes your home will be shelter for many other insects and therefore this attracts spiders. If you notice other insects in your home then it is almost guarantee that you have spiders as well.
There are many different species of spiders; therefore they live in different habitats. Some like damp areas while others like dry warm areas. Luckily in Minnesota there are few cases of poisonous spiders statewide, and therefore you should not feel at immediate threat.
At Eco Tech we pride ourselves in having the knowledge to remove pests from your home, find the problem and fix where the spiders were invading from and we also use organic chemicals. It is extremely important to use chemicals such as these especially when you have kids and pets living in your home. You do not want to take a chance with poisonous chemicals, but rather use something that you can trust. We are here for you and are ready to help you conquer any pest problem that you have.
Pest Exterminator MN | Ants | Spiders | Wasps | Box Elder Bugs
Last Updated on Wednesday, 12 July 2017 12:31 Written by Eco Tech Pest Control Wednesday, 12 July 2017 06:00
MN Pest Extermination
Summer has come and gone, fall is officially here and that means another Minnesota winter is sure to follow. If you're like most people, you probably find yourself spending more and more time inside the house.  However, you and your family aren't the only ones trying to hide from the cooler weather.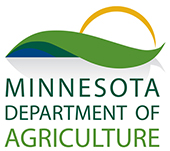 Certified Master Technician
Hours of Operation
Monday - Sunday
7:30am - 6pm

24/7 Emergency Service Nights & Weekends

Service Area: Twin Cities Metro