Archive for the 'Roach Removal' Category
The Best Minneapolis Pest Exterminator
Last Updated on Friday, 16 February 2018 10:10 Written by Pest Control Expert Thursday, 15 February 2018 10:36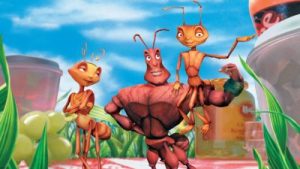 Living in Minnesota, there are many chances that you will have a bug problem at some point in time. Living in an area that is humid, and has a variety of trees, means there will be a variety of bugs. Minneapolis is home to over one hundred species of trees and bushes, providing great habit for many insects. At Eco Tech, we understand the different insects in the area, and how to treat each one. Offering organic and non-organic pest control services, we want to make sure that humans and pets are not affected by our practices. With more than 15 years of experience as the best Minneapolis pest exterminator, we promise not only to remove the problem, but prevent the problem from occurring again.
Pest Control
Insects can be difficult to deal with, and oftentimes you may only find the live insects and not the point of entry, eggs or larvae. As many people try to control the problem by themselves, they oftentimes have a hard time finding the source of the issue, and use toxic chemicals that can be extremely dangerous and potentially fatal to other pets or children living in the house. Trying to deal with these issues yourself may not be the best option. If you want a local pest control professional, Eco Tech is the way to go. We are well educated with the pest problems around Minneapolis, MN and know how to locate the problem, treat the cause and prevent future problems. Each case is different, and that is something we understand, therefore we customize each pest control plan to eliminate your insect problem, with guaranteed results.
At EcoTech, we offer services for both residential and commercial properties in Minneapolis, MN and the surrounding twin cities area. We will inspect your entire home, discuss the issues and find the cause. We will take the appropriate steps to not only eliminate the current problem, but create an environment to help avoid any future infestations. We are here for you to make sure that any bug removal you need is done right the first time.
Do you bug removal? Contact a Eco Tech Pest Control for pest control services. We offer a 24/7 emergency line to ensure we're always available in your time of need. Feel free to call us at 763-785-1414 day or night and we'll do our best to respond to your Minnesota pest control needs immediately.
Insect Extermination Co
Last Updated on Thursday, 7 December 2017 12:58 Written by Pest Control Expert Thursday, 7 December 2017 12:58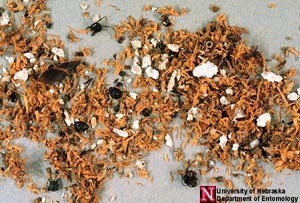 Eco-Tech Pest control is a pest control company that is committed to eco-friendly, safe and effective pest control solutions. We serve residential and commercial customers throughout St. Paul, Minnesota and offer both interior and exterior pest control management. The most important part of treating pests is to know exactly what pests we're dealing with, and fix the problem using safe chemicals so you, your family and your pets do not suffer any second-hand consequences.
At Eco-tech our staff is continuously trained and experienced to help exterminate insects. We look for signs of nesting, breeding, migration and other signs of a pest infiltration before suggesting a treatment. This way, whether it's bed bugs or gophers you're dealing with, we know the right way to go about getting them out of your home.
When we service your home or business, we start by conducting a thorough inspection with a focus on areas that attract pests or allow them access to your house. We offer you advice on how you can control pests through preventative steps, and our technicians will perform an initial treatment to rid your home of any existing pests. We will then suggest an ongoing maintenance program for your home if necessary.
At Eco-Tech, we will create a plan that best fits you, your home or business and take the appropriate steps to help you control unwanted pests using the least damaging methods to the environment, your home, and your family. Often these methods include changing habits, trapping insects, relocating or trimming shrubbery, sealing cracks, and sealing and storing food properly. With an integrated pest management approach, we avoid having to use chemicals, and even if this step is necessary all our products are eco-friendly and safe, unlike most products you will find in stores.
Ecotech is a trusted Minnesota company who understand the proper way to exterminate insects and also uses environmentally friendly chemicals that will not harm your family or your pets. We are trained to understand all of the signs of different insects to not only get rid of the insects, but to also get rid of any breeding grounds, stop the entry, and to ensure that there will not be eggs or larvae left behind. Furthermore we will cautionary steps to help protect your home or property from any future ant invasions. For all of your pest control needs, including animal, ants, bed bugs, and spiders, in St. Paul, MN and the surrounding area, give us a call today at (612) 237-8282 for assistance.
Tags: Bug Extermination Services, Bug Infestation, Local Exterminators | Posted under Ant Control, Ant Extermination, Boxelder Bug Control, Bug Exterminator, Cockroaches, Commercial Pest Control, Flea removal, Green Pest Control, Pest Control, Pest Control Exterminator, Roach Removal, Termite Removal | Comments Off on Insect Extermination Co
Box Elder Bugs Coon Rapids
Last Updated on Thursday, 19 October 2017 05:24 Written by Eco Tech Pest Control Thursday, 19 October 2017 05:24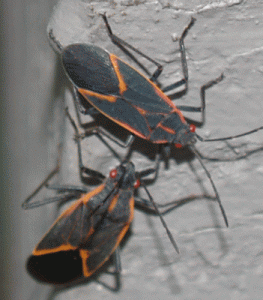 Box Elder bugs, while they are harmless to humans they can cause some major issues in and around the home. They are considered nuisance bugs and are known for popping up in large numbers. Lately, we have seen a number of rising Box Elder bug infestations around Coon Rapids, Anoka, and Blaine, MN. This is because winter is coming and their search for warmth and survival just happens to be in your home. At Eco Tech, we are your area's greatest asset when it comes to getting rid of these creepy crawlers. If you have a Box Elder bug problem, Eco Tech can help.
Why Don't You See Them All Year Long?
Box Elder Bugs most commonly live on box elder trees. During the spring and early summer months, these bugs are mating and rarely trying to find their way into your home. However, as the days cool down and the leaves begin to fall, these little critters begin to search for warmth and safe harboring during the winter months. This is why Box Elder bugs start showing their little faces around this season and it's also why we get an influx of calls for Box Elder bug infestations.
The Dangers of Box Elder Bugs
While no infestation of any insect in your home is necessarily good, there are definitely some that could be worse. Box Elder Bugs are very gentle. They cannot harm you, don't carry any type of diseases, and they won't eat or ruin your houseplants. If these bugs would just stay outside, they'd be okay. However, if found inside your home, Box Elder bugs are known for staining your property. They will stain your surfaces with their excrement, leaving you a pretty large mess to continue cleaning up. For this reason, among others, it's important to get rid of these bugs as soon as you notice them in your home. At Eco Tech, our professionals have the knowledge and skills to get this job done.
Elimination
Just because you only see a couple doesn't mean there aren't hundreds more that you cannot see! Our full service extermination team will come out to your home and will personally guarantee that we get every single one of the Box Elder bugs out of your home. We use a less toxic organic product line to ensure the safety of you, your family, and your pets in the home. We will then go a step further to repair the damage they may have caused and prevent them from coming back. We are so confident in this that we offer a four-year warranty for all of our services!
For more information, or if you have a Box Elder bug problem in your Coon Rapids, Anoka, or Blaine, MN, home, give our team at Eco Tech a call today at 763.785.1414.
Tags: Asian Lady Beetle infestation, box elder bug control, box elder bug removal | Posted under Asian Beetles Extermination, Asian Lady Beetle Removal, Asian Lady Beetles, Box elder Bug Control, Box Elder Bugs, Boxelder Bug Control, Minnesota pest removal, Pest Control, Pest Control Exterminator, Roach Removal | Comments Off on Box Elder Bugs Coon Rapids
Cockroach Extermination Company
Last Updated on Thursday, 12 October 2017 10:34 Written by Pest Control Expert Thursday, 12 October 2017 10:34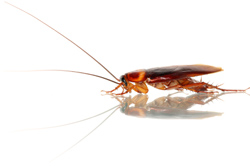 Not sure how to get rid of cockroaches? You're not alone. Cockroaches are one of the most common household pests in the world, and the three most common cockroaches in the United States are the German, Oriental and American roach. These different roaches can be attracted to your home for different reasons. Knowing the type of roach you are dealing with can help when deciding how to get rid of them. For instance, the most common roach found indoors is the German roach. The German roach is attracted to water. That is why reducing water in your home can greatly decrease the chance of a roach invasion.
Cockroach Extermination
Not only is water a problem, but there are many other steps you can take to help prevent roach infestations. The best methods are daily cleaning and proper food storage, to prevent an infestation. But if you already have problems with roaches how do you get them out of your home?
Roaches enter homes and businesses to find food, water and shelter. Once they have infested an area, they reproduce quickly and therefore they pose a threat to your comfort and health. It is important to get rid of cockroaches before an infestation occurs and their population gets out of hand. Roaches are known to carry bacteria that can result in food poisoning, diarrhea, allergies and skin rashes. In large numbers they can also produce a foul odor.
At Eco Tech we are a Minnesota natural pest control service, we are a professional, family-owned pest control business. With over 50 years of combined experience in the pest control business, we are proud to say we have kept up and even set the standard for industry advancements and we are extremely familiar with local pest problems in Minneapolis and the twin cities and are here to help. We take pride in our customizable insect programs, with no annual contract fees, inspection and all repairs warrantied for four years.
Not only are we a pest control company, we are an organic pest control company. We provide all-natural solutions towards insect control for residential and commercial locations. The reason this is so important is because it does not only rid the house of pests but is safe for your pets, children, family and friends. There is nothing worse than using toxic chemicals that you have to worry about all the time impacting your life negatively. We want to get rid of the pests and keep your family and friends save. So when you have a pest problem, look no further than Eco Tech we are here to help your Minneapolis home with roach extermination.
Exterminator Maple Grove MN
Last Updated on Wednesday, 30 August 2017 09:53 Written by Eco Tech Pest Control Monday, 28 August 2017 09:35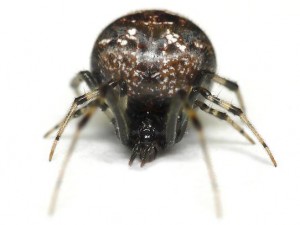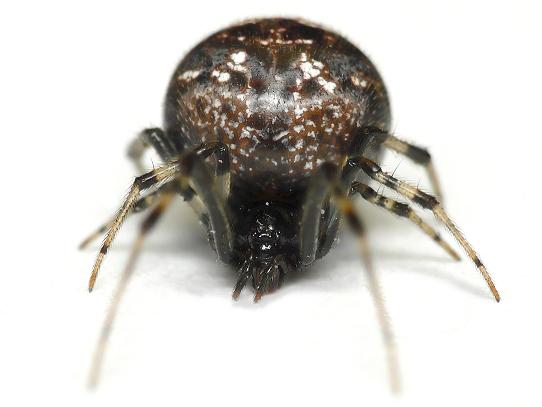 Are you surrounded by pests? Do you need a professional to control the situation? Have you tried every DIY pest killer remedy you could find? If you're in the Maple Grove, MN or surrounding area contact Eco Tech. We offer effective extermination services, so you'll no longer have to live with a bunch of bugs.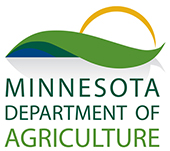 Certified Master Technician
Hours of Operation
Monday - Sunday
7:30am - 6pm

24/7 Emergency Service Nights & Weekends

Service Area: Twin Cities Metro