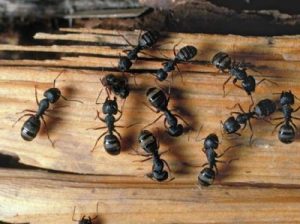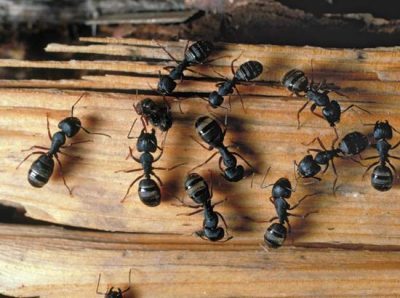 No one like bugs. At least, no one likes having bugs invade their homes. Especially when you're dealing with ants, eliminating your buggy problem can be quite challenging. Finding good ant killer at the grocery store isn't the easiest, and knowing how and where and when to treat your home to quickly eliminate ants is a science that requires expertise, not something that can be solved with a one-size-fits-all solution. If you've ever tried to treat your home for ants yourself, you know just how true that is. At EcoTech, we understand the challenges of getting rid of ants, and as pest control experts, we've made it our mission to make pest control easier for everyone – including ourselves. That's why we've created an organic, safer ant treatment that we use for Blaine, Andover, Coon Rapids, and Ham Lake, MN ant extermination jobs.
Organic Ant Control
One issue homeowners have when treating their homes for ants is that there aren't many widely available solutions. Ant control treatments are often toxic, which isn't ideal for those with pets or children, and knowing which home remedies or natural solutions actually work is a tossup, most of the time. At EcoTech, we've developed a line of natural ant control treatments that are safer than traditional ant extermination treatments because of the ingredients we use. That means you don't have to worry about where we have to use them – everyone in your home will be safe, and your ant problem will be eliminated quickly.
Expert Ant Exterminators
What makes someone an expert ant exterminator? It's nothing more than having the right knowledge, experience, and tools to get the job done quickly and effectively. We have all of these. We've been in the business for 15 years, always maintaining top ratings for our pest control services. Our ant exterminators have developed natural treatments to eliminate ants quickly and deter ants from making your home their own in the future. We also have come to know the differences between different types of ants to make sure we're using the best treatments, how to treat different areas of the home, and more. That means that when you call us, you're not just getting someone who will get rid of your ants today, you're getting someone who will help prevent ants tomorrow, as well.
Preventing Ants on Your Property
When we look over your home and treat your property for ants, we'll look for areas that are attracting ants and ways to help keep your home ant-free. Ants are drawn to sweet and greasy foods, and water, so we will help you identify these types of issues and others to help make sure when we leave your property, you won't have to call us back. For an ant exterminator in Blaine, Andover, Coon Rapids, and Ham Lake, Minnesota with organic ant treatments, contact EcoTech today at 763-785-1414, 612-237-8282, or 952-881-6662, or for immediate help in an emergency, call 763-232-7296.