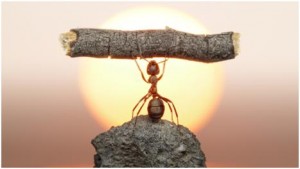 No matter what time of year it is, there are some pests that just do not go away! If you think like most American's, the number one pests that probably come to mind are ants. These tiny bugs can get anywhere including the interior of your home, your lawn, or even your foundation. It seems like the smallest crumb that you accidently drop brings a whole colony of ants into your home. Some people go to the local home improvement store to purchase ant killer, however those chemicals can be very dangerous to children and other pets in your home. If you live in Blaine, MN and are looking for an all natural, effective ant extermination option, now is the time to partner with Eco Tech. Our dedicated staff takes pride in providing customers with more traditional methods of extermination that are less harmful than the sprays you can purchase.
Pest Control Services
Eco Tech has been providing this area with pest control services for over 15 years. Unlike our competitors, our number one goal over time has been to ensure that your family and pets are not harmed by any of our extermination services. Our dedicated staff handles both residential and commercial ant control, and you can count on us to offer affordable options as well. Other great features that set us apart from our competition is that we do not require you to sign a contract, and we offer a 30 day service warranty on our ant control services.
Ant Extermination Process
The biggest problem with ants is that their colonies are so large. Typically, they can amount to between 300,000 to 500,000 ants. Our ant removal process is as follows:
Locate the Nest

– Finding where the ants are nesting is the most efficient way to get rid of the ants all at once.

Determine the Species

– Ants come in many different species. Another reason to team up with our professional staff is that we can determine the species of ants that have invaded your home or office, and we can apply the treatment that works best.

Exterminate

– Next, our staff will apply our ant removal process by exterminating the nest and the colony quickly. Using our less harmful treatments, you can rest assured that any children or pets in the house will remain safe.
If you live in Blaine, MN and have noticed a high volume of ants around your home or office building, call Eco Tech at (763) 785-1414 today. We'll send out our experienced staff to help exterminate the ants in their tracks!