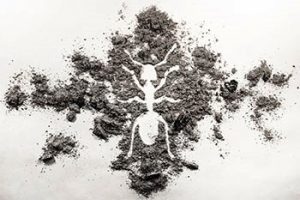 With more than 10,000 different species of ants around the world, they are one of the most common pests that we battle in our homes and on our property. In fact, ants are all around us and experts estimate that for every single human on the planet, there are 1 million ants. They come in different sizes, colors, and some can bite, but one thing that they all have in common is their appetite. Ants actually have two stomachs, one for holding food for themselves and the other is used for sharing food with others. Most ants are entirely food driven and will find a way into your home if they can locate a food source. If you have an ant problem in your home or on your property, it might be time to partner with a professional ant extermination company.
Prevent Ant Infestation in your Home
The team at Eco Tech can help you eliminate the ants that have come into your home or business and help prevent others from invading your property. We can locate ant nest locations where they live and determine the exact species of ant(s) so that the treatment plan that we develop will work quickly and effectively. We can also identify exactly how they are entering your home (usually from a tiny crack or small hole) and fix it so you do not have future ant problems.
Experienced Ant Exterminator
Eco Tech is a leader in the pest control business because we strive to use products that are safe and we offer the best possible customer service in the business. We have more than 20 years of experience in insect extermination services with a special focus on ant extermination. Our extermination treatments are natural, not made of synthetic ingredients that can harm the environment, your family and your pets.
Another thing that sets us apart from the competition is that we do not require contracts. We offer competitive prices and no hidden charges or services that you do not need. You get exactly what you pay for when you work with us. We are a local company, so our goal is to get and keep your business. Standing behind our services helps with this – we offer 30 day warranties on all of our services. For more information, or to speak with a member of our Minneapolis, Minnesota team, call Eco Tech today at (763) 785-1414 or (612) 237-8282.