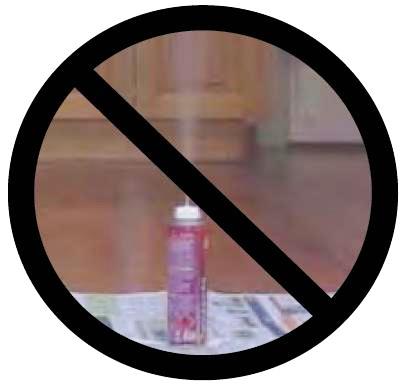 When you get home it's nice to take in a big, deep breathe. However, do you really know what you are breathing in? If you have a pest problem, don't solve a problem with another problem. All too often, pest companies use harmful chemicals to eliminate pest issues. Unfortunately, they create an even more problematic issue when those chemicals due harm to the environment and other living creatures. At Eco Tech, we want to show you the amazing benefits of organic pest control. All you have to do is give us a call.
Organic Pest Control | Still Effective
At Eco Tech, we believe that you should not have to sacrifice on service just to get a job done right. Organic pest control is just as effective as any chemical spray but without the harmful effects. In fact, we are so confident in our organic pest line that we offer a 100% guarantee. All of our organic services are backed with the highest warranty in the business, a 30 day warranty that keeps you and your family free of pests without all the nasty chemicals.
Organic Pest Control | Environmentally Friendly
Using toxic chemicals should always be avoided when there are safer alternatives. Our organic pest control line is safe for both humans, pets and the environment. Feeling safe, comfortable and healthy in your home is important. Even when other companies that use those chemicals say it's safe after a certain number of hours, can the same be said for your drinking water? This is especially true if  you have well water or a garden near your home. At the end of the day, how many chemicals are seeping into the ground? Our organic pest control line is safe for animals, safe for soil in case of runoff and safe for the water. It is an environmentally friendly product that is both effective and efficient.
Organic Pest Control Permanence
Science tells us that pests are resilient and often will resist chemical sprays and pesticides once exposed. Ultimately, this means that chemical sprays will eventually fail, and pests will become immune. At Eco Tech, we understand that organic pest control is ultimately a better long-term solution. Many ingredients are derived from natural substances that have been repelling pests for many, many years. Safe, green organic pest control is the best way to gain ultimate control of your problem.
Want to learn more about our process here at Eco Tech and our organic pest control line? For more information about us and our services, contact Eco Tech today at (952) 881-6662.