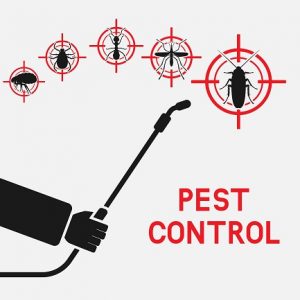 Dogs and cats may be great companions to share a home with, but bugs are certainly not! Many homeowners hate when they come into direct contact with an unwanted bug in their home. Whether it's a spider crawling across your bed or a cockroach making its way across your kitchen floor, these types of interactions are something homeowners would prefer to avoid. The best way to avoid this type of situation is to find a reputable bug exterminator in White Bear Lake, MN. By choosing EcoTech as your preferred bug exterminator, you'll be able to take advantage of our organic pest control application.
At EcoTech, we have an effective process that enables us to effectively identify, target and exterminate these unwanted bugs from your White Bear Lake, MN property. The first step is for you to give our team a call. Next, we'll set up a convenient time for our staff to come inspect every inch of your property to determine the severity of your bug problem. After a thorough inspection has occurred, we'll plan a date to treat your property with our organic pest control application, which will safely remove these unwanted bugs from your home.
Safe for the Family & Pets
At EcoTech, we take pride in utilizing an organic pest control application that is highly effective in exterminating the bugs that have made their way onto your property, while still being able to keep your family safe. Your children, pets and other animals will not be harmed by our bug extermination application, which is a key benefit to choosing EcoTech for your bug exterminator needs in White Bear Lake, MN.
Bug Exterminator in White Bear Lake
There are a lot of bug exterminators in the area that require their clients to sign on to a contract. In turn, their clients often end up paying for additional services that they do not need. At EcoTech, we don't believe in that business model. There's no need for a contract with our services unless it is absolutely necessary, or you actively request to sign up for a contract. We are a flexible company that keeps the best interests of our customers in mind at all times.
So, if you are looking for an experienced, trusted and affordable bug exterminator in White Bear Lake, MN, there's no better choice than EcoTech. To learn more about our organic pest control services, give us a call today at (763) 785-1414.