Breadcrumbs
Home
/ Carpenter Ant Pest Removal in Minnesota
Carpenter Ant Pest Removal in Minnesota
Written by admin Posted On Thursday, July 29 2010
Carpenter Ant Pest Removal
How do I know if I have Carpenter Ants?
Carpenter Ants are among the most damaging of all the insects in Minnesota.  In addition to nesting in moist wood, such as a wood pile outside of your home or decaying trees or stumps, they can be found inside buildings from such places as around bathtubs and behind dishwashers to under roofs, in some types of insulation and in attics.
Carpenter Ants make many satellite nests in addition to the main nest which the queen resides in.  In addition to the satellite nests, the main nest must be exterminated, along with the queen, in order to ensure all Carpenter Ants are gone and will remain gone.  For this reason, it is extremely important to seek professional help from a professional exterminator to rid your home of these pests.
If you think you may have a Carpenter Ant problem, call a professional pest control service today for a friendly, free consultation.  We will diagnose the problem and begin immediately with our organic product line of treatments.
This entry was posted on Thursday, July 29th, 2010 at 7:46 am and is filed under
Ant Control
,
Green Pest Control
. You can follow any responses to this entry through the
RSS 2.0
feed. Both comments and pings are currently closed.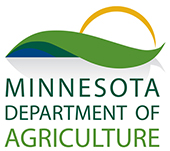 Certified Master Technician
Hours of Operation
Monday - Sunday
7:30am - 6pm

24/7 Emergency Service Nights & Weekends

Service Area: Twin Cities Metro