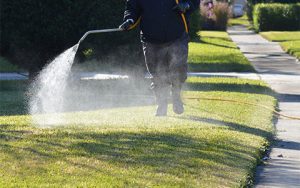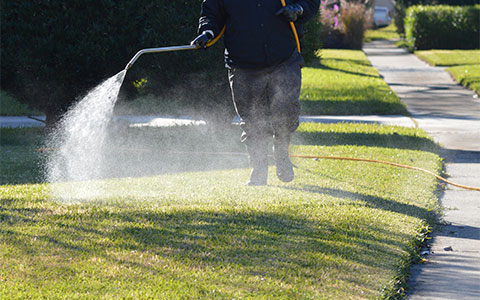 Pest problems can be ignored for a long time but eventually, especially if they are inside your home, the problem has to be handled. One of the best ways to prevent a small pest issue from becoming a full infestation of your home is to handle the issue as quickly as possible. EcoTech specializes in pest prevention services for homeowners in Minnesota. Our team does more than exterminate the active insects. We also are committed to finding the source of the pest issue, eliminating it, and repairing any damage in order to keep future problems from occurring.
Comprehensive Insect Prevention Services
There is more to extermination services than simply killing the bugs and pests that you can see in your home. For every live bug you see, there are likely many more than you do not. Our job is to find the way that the insects have gained entry into your home, block the path so that they cannot return, and eliminate all traces of the insects that are inside. We use safe and natural pest control solutions that will not harm your children or your pets. We offer pest control solutions that are also all-natural and organic, because of our steadfast commitment to the environment. We can discuss the pest control options available to you so that you can make the best possible choice for your family.
Our pest control specialists can exterminate many common insects as well as others that are a bit less common in our area, including:
Ants
Bees
Wasps
Beetles
Box Elder Bugs
Crickets
Lice
Spiders
Roaches
Earwigs
Millipedes
Fleas
Grubs
Silverfish
Prevent Insect Infestation in MN
Fall insect prevention services mean a bug and pest free winter. After we complete the extermination process, we work to prevent any future insect problems. For many companies, this means locking you into a longstanding contract. We do not push contracts on our customers, but we instead make specific recommendations for prevention. We can repair any holes or vulnerable areas around your home that we think will attract insects in the future.
We also understand that this is a difficult time for many local families. To protect our clients and our staff, we are adhering to social distancing recommendations and are offering contact-free estimate and payment options. We are considered a Minnesota essential business, so we are opening and working full time for our customers. For more information about preventing an insect problem, call us at one of the following numbers (763) 785-1414 • (612) 237-8282 • (952) 881-6662 • (651) 260-7378.