Breadcrumbs
Home
/ Green Pest Control In Minnesota
Green Pest Control In Minnesota
Written by admin Posted On Thursday, January 14 2010
If you have an insect or pest problem, it is not uncommon to also have a Spider problem.  Spiders feed upon insects, so it is natural for them to infest areas where large amounts of pests are present.
There are many different species of spiders; therefore they live in different habitats.  Some like damp areas while others like dry warm areas.  Luckily in Minnesota there are few cases of poisonous spiders statewide.
Hiring a professional pest control service can assure termination of spiders.  Along with the spiders being gone, the pests or insects causing the spiders can be exterminated using our nontoxic organic product line.  At Eco Tech we are well trained in dealing with the pest control of spiders and other pests.  See how our services along with our price are better for you and the earth.
To learn more about winter pests or if you need a pest professional, Contact Eco Tech at Any of These Convenient Phone Numbers to schedule an appointment (612) 237-8282 • (651) 633 8600 • (952) 881-6662 • (763) 785-1414
This entry was posted on Thursday, January 14th, 2010 at 6:00 am and is filed under
Green Pest Control
,
Minnesota pest removal
. You can follow any responses to this entry through the
RSS 2.0
feed. Both comments and pings are currently closed.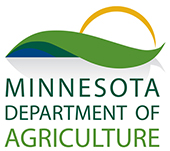 Certified Master Technician
Hours of Operation
Monday - Sunday
7:30am - 6pm

24/7 Emergency Service Nights & Weekends

Service Area: Twin Cities Metro