Breadcrumbs
Home
/ Green Pest Control in Minnesota
Green Pest Control in Minnesota
Written by admin Posted On Monday, July 20 2009
Cockroaches in Minnesota
Roaches, Part I – Harm Caused by Roaches to Humans
From the diseases they carry and spread, to the difficulty in ridding your home or business of them, to the just plain "icky" factor upon seeing one, Roaches are among the most hated of pests.
Chances are that if you have seen one Roach, you have an infestation which should be handled immediately.  Cockroaches are known to carry E. coli, which can result in severe diarrhea, severe anemia, urinary tract infections or even kidney failure.  They are also known to carry Salmonella, which can lead to food poisoning, diarrhea, stomach cramps, fever and nausea and/or vomiting.  Cockroaches may also sometimes carry such diseases as staphylococcus, streptococcus and even the polio virus.  Additionally, if you have a Cockroach infestation, the byproducts of the Roaches, such as Roach saliva, feces and skin are known sources of allergens.  These byproducts can also irritate asthma for asthma sufferers.
In addition to spreading disease by sampling food and travelling on flatware in a kitchen or over a countertop where food is served from, Cockroaches will eat almost anything.  They will feed on and live in furniture, book bindings, glue, electrical wiring, grease from a grease trap, newspaper, pet food, soap and even clothing.  Quite simply, a Cockroach will destroy anything in its path.
If you suspect you have Roach infestation, call the friendly experts at Eco Tech today for a free consultation.  Our green approach to pest control through our line of earth-friendly organic products is the best solution for your family's pest control needs.  We have more than 15 years' experience in eradicating Roach infestations.  Call today for a free consultation!
(763) 785.1414; (612) 237.8282; (952) 881.6662; (651) 633.8600
Please visit our website for the next installment in our "Cockroach" series. 
Tags: eco tech, green bug removal, green insect removal, Green Pest Control, hennepin county pest removal, insect removal, minnesota bug removal, mn insect removal, ramsey county pest control, Roach infestation, roach removal, safe bug products, safe bug removal, st paul insect removal, st. paul bug removal, twin cities bug removal, twin cities pest control, washington county pest removal
This entry was posted on Monday, July 20th, 2009 at 6:00 am and is filed under
Green Pest Control
,
Roach Removal
. You can follow any responses to this entry through the
RSS 2.0
feed. Both comments and pings are currently closed.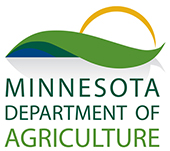 Certified Master Technician
Hours of Operation
Monday - Sunday
7:30am - 6pm

24/7 Emergency Service Nights & Weekends

Service Area: Twin Cities Metro