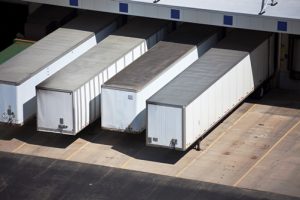 Pest control may seem less critical during the winter months due to competing priorities, but that doesn't make it any less important. You would be wrong in thinking this way; pests are less likely to be active during this period. Although they may appear as a minor inconvenience, pests can quickly turn into major problems if they become an issue for customers or in your workplace. Here are some tips to help you spot winter pests in your workplace.
● Rats can squeeze through small openings, while mice need even more room to enter. Therefore, consistency in trap placement is key.
● All exterior openings, no matter how small, must be sealed. This includes cracks in your building's exterior walls, broken window and door seals, damaged roof areas, and unscreened utility vents.
● Areas with heavy foot traffic such as waiting rooms, break rooms and bathrooms must be kept clean and free from waste.
● It is wise to inspect darkened areas and utility rooms that are less frequently visited for any signs of intruders, such as droppings or gnaw marks.
Cockroaches: Cockroaches enjoy summer heat. Unfortunately, they cannot make the journey south to enjoy winter at sea. Unfortunately, they will often settle into indoor spaces such as bathrooms, breakrooms, and kitchens where conditions may be humid. To prevent cockroaches from taking advantage of your hospitality:
● Seal all cracks, crevices, and openings between interior and exterior walls.
● Make sure your bathrooms and kitchens are as dry as possible; also inspect faucets and sinks for leaks.
● Make sure all floor drains have proper screening and are in excellent condition.
● Food should be stored at least a quarter of a meter above ground and away from exterior walls in airtight containers that are sealed tightly.
● Reduce clutter that could provide shelter to animals and implement consistent, thorough waste management.
Bed Bugs: Think bed bugs are only an issue for hotels? Think again! These sneaky pests can still enter your business through customer or employee clothing, backpacks, and luggage during the holiday season! Be proactive by keeping all laundry – including dirty towels – in sealed bags until it's washed and vacuuming regularly. Keep an eye out for:
● Live and dead bed bug carcasses (including any skins left behind by molting) can be seen on upholstery furniture in small brown or black stains.
● Non-hospitality businesses should pay special attention to areas like locker rooms, breakrooms, and offices. Furthermore, be mindful of any facilities used by mechanical vehicles like forklifts.
Pest control professionals should perform exterior residual treatments if your facility has been the victim of nuisance bugs or overwintering pests. Once pests are discovered in your business, it's critical to take immediate action. At EcoTech, we service a variety of different commercial industries including food and beverage processing/service, healthcare/hospitality, logistics, retail, schools, factories, and general offices, to name a few. If your company is looking for a pest management partner that understands your business, and can help you protect your products, employees, and customers, call EcoTech at (763) 232-7296.