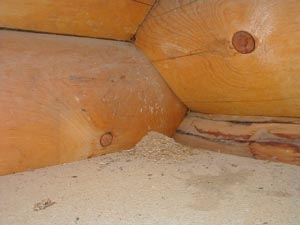 As it cools down outside, your warm home is beginning to look like a great place for a variety of pests. If you've noticed an uptick in spiders, ants, roaches (gasp!) and other bugs, it may be time to call in the Minneapolis pest control professionals – Eco Tech. With all of the different pests that plague Minnesota, it's important to work with a team that has ample experience in the local area and is committed to providing eco friendly pest control. At Eco Tech we use effective, organic pest control options that do their job without taking down everything else in their path.
Eco Friendly Pest Control – Kills the Pest, Leaves the Rest
Using the most safe and organic pest control options we can quickly get rid of your bug problem. We utilize a fail-safe pest control process that has been working extremely well for us for a number of years. Our 4-step process includes:
Call our offices 24/7 – We have an emergency number that is available 24/7 to handle your pest control needs.
Pest Identification – One of the benefits of working with Minneapolis pest control professionals is that we can come out to easily inspect and identify your pest problem. With years of experience we can quickly identify the problem, determine where it is originating in your home or office and develop a plan to prevent it from occurring again. We'll provide a quote for our services that will include no hidden charges and we also don't force our customers into long term contracts like many of our competitors.
Pest Extermination – Once you accept our pest control agreement we can begin work to get rid of your pest or animal control problem. One of our trained Minneapolis exterminators will come out to your home or office and get rid of any pests that you may have.
Home Damage Repair – Once the pests have been removed it's important to prevent future infestations from occurring by repairing any damage that has been done to your residence or office. Eco Tech can restore your home or office to pre-infestation condition in no time at all.
Ready to Give Eco Tech a Call?
If you're ready to work with an eco friendly pest control company focused on safely removing problem pests from your home or office, don't hesitate to contact the professionals at Eco Tech today by phone at 763-785-1414. We'll be happy to schedule a free estimate to discuss your MN pest control needs.