Ant Extermination MN
Ants belong to the insect family Formicidae in the order Hymenoptera, the same order comprising bees and wasps. Ants are also without a doubt, the number one pest problem in the country. They live and work together in communities made up of hundreds or thousands of individuals, almost all of them relatives. The most likely species to be infesting a house in Minnesota is the carpenter ant.
Ants have been living on the Earth for more than 140 million years and can be found almost anywhere on the planet. Not many other species have been able to adapt as well as the ant in order to survive as long. For this reason ants have been called Earth's most successful species.

Ants Ants Everywhere!
Minnesota alone is home to more than 100 different ant species. Their colonies are enormous, numbering up to 300,000-500,000. They may even be the most numerous of all the insects. Their numbers boggle the mind. One source estimates that there are nearly one quadrillion (1,000,000,000,000,000) ants living on the earth at any given time. When combined, all ants in the world would weigh about as much as all of humanity. That is a whole lot of ants. And sometimes it may seem like they're all partying on your kitchen counter!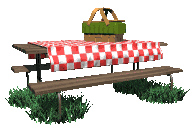 Ants are important for more than their ubiquity and environmental impact. They also exhibit social behavior as exotic as any we may ever hope to find on another planet.They crawl over the rocks, they pile up sand on the sidewalk, they will be the first ones to wreck your summer picnic… ants are everywhere! We just don't want them in our kitchens!
Stopping Ants From Entering Your Minnesota Home
Don't let an ant problem ruin your summer!  The last thing you needed is to wake up one morning…..stumbling half awake to the kitchen, looking for that daily morning fix, your java…..only to find the annual (but somehow always forgotten about til it happens again) ant infestation in full regalia.
GRRRRR! (To say it mildly!)
MN Exterminator
Homeowners in Minnesota have more than enough to worry about; the last thing you want to have on your mind is pesky ants wandering through your house, invading your home and your life.
A single ant would hardly be a problem that most homeowners would lose sleep over, but because ants tend to come in hundreds or thousands rather than ones and twos, ant problems are sometimes serious business. It's when they've invited their family, friends and neighbors over for 24 hour feasting as well, that ants become a BIG BIG problem that requires a professional MN Exterminator! They have the experience and a wider array of products to more effectively control a carpenter ant problem. They can also repair any damages they may have caused in a way that will prevent them from invading your home again.