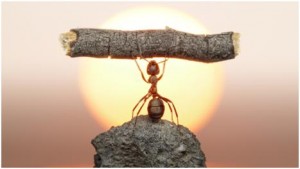 If your Blaine, MN home or business has been infiltrated by bugs and you need the problem eliminated, quickly and completely; the professional pest control experts at Ecotech have your solution. Our insect extermination process is highly effective, while also being environmentally friendly and safe for children and pets.
Environmentally Safe Insect Repellent Products Blaine MN
With over 50 years of experience in the pest control business, there's not a lot we haven't seen. We are a local Blaine, MN family owned company, with family friendly techniques, that work! We take pride in our services and their results, which is why we back all of our pest control services for a total of 30 days.
Residential and Commercial Pest Prevention Blaine MN
Ecotech doesn't just eliminating your pest problem; we take extensive measures to guarantee that they will not return. We inspect the area for multiple entrances, exits, traveling paths and seal them off. We will work with you and explain our process and what you can do, on your own, to prevent any infestation cases from happening again. With our help, you will rest assured that your home or business will be we prepared to keep out tiny, crawling or flying nuisances.
List of Pests We Exterminate Regularly:
Ants – Pests that can carry over 50 times their own weight
Beetles – Beetles are so adaptable, there are fossil records dated around 270 million years ago
Box Elder Bugs – Can hibernate inside walls in the winter months
Crickets – Females can as much as 200 eggs at one time
Earwigs – Earwigs will eat almost anything they can find
Fleas – A flea can live over 100 days without any blood
Grubs – At a glance they will look dead, don't let them fool you
Lice – These pests hid from light
Millipede – Some can discharge a nasty smelling and tasting stench from their glands
Roaches – These bugs like to be physical contact, which is why they find small crevasses
Silver Fish – Can live up to eight years
Spiders – These insects liquify there prey before consuming
Wasps & Bees – Attempting but failing to kill a bee or wasp will cause the bug to emit a scented alarm signal and if her nest is around you, prepare to feel their wrath.
Those interesting facts prove each bug comes with it's own type of characteristic, which allows them to thrive. Don't let it happen in your home or business, call Ecotech today 763-785-1414 at for an extermination in the Blaine, MN or surrounding areas.