Expert Pest Exterminator for Common Pests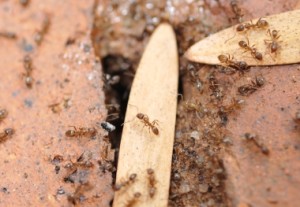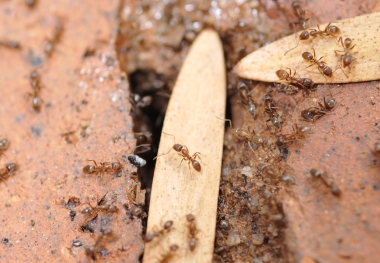 Bugs don't read maps or care about borders but professional bug management teams in Minneapolis, MN will tell you that there are some common insects that like calling the area home. From apartment buildings to residential homes, pest control is a subject all Minneapolis, MN residents share, but pest control doesn't mean you have to put yourself, pets or other animals in danger. If you are facing an insect infestation, rely on the expert, professional bug management team at Eco Tech to provide you with safe, green, pest control services.
Common Insect Infestation Culprits
Seeing just one insect in the home is disturbing but when you see two or more, the more likely scenario is you have an insect infestation. Which type of critters run in packs?
Ants: Tiny and mean, ants don't just bite, they swarm and invade. Some colonies grow up to 100,000 strong and if they take up residence in your home or yard, it can quick become a major concern. Ants like to shelter in walls, stumps, under the home, and any place where they won't be disturbed.  Ants prefer sweets, grease, and water so keep these items closed or cleaned up.
Roaches: Rabbits don't have anything on fast breeding roaches. The rule is if you see one roach, look for at least a dozen more. These pests climb through cracks and vents and like to explore when it is dark. Since they do reproduce so quickly, it can be difficult getting a handle on these pests.
Fleas: Tiny and bloodthirsty, fleas are aggressive pests that don't care who they feed on. It's most likely your pet will be the ones who suffer the most from a flea infestation but people can too. When Minneapolis, MN residents begin seeing fleas in the home or yard, it's a good idea to call a professional bug management team at the first sign of fleas.
Once you get rid of the pests, it's important to take steps to prevent a reinfestation. In most cases this means making sure that no crumbs are left on the counter, liquid is quickly cleaned up, and floors and furniture are cleaned on a regular basis. Ask the Green Team at Eco Tech about the steps you need to take for the specific pests you have in your home.
Contact the Green Team at Eco Tech today at (612) 237-8282 or (763) 232-7296 for an immediate response!