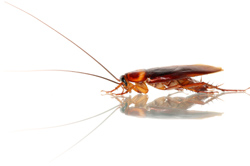 EcoTech is a local trusted pest control company that offers both natural or traditional pest control services for residential and business properties in the Plymouth, MN area. Our crew has more than fifteen years of experience getting rid of pests in the area. We stand out from other local pest control services because we do not require contracts, our team is always honest, and we will not make you pay for services that you do not need. We understand that your family or your business is on a budget, so we make sure that we are open about the costs and stick to the estimates we provide. No hidden costs!
Some of our most popular Plymouth pest control services include:
Ant Extermination Services: Ants can enter your home or property through the tiniest of cracks or holes and where there is one, there are thousands more. Ants can be difficult to get rid of yourself, so our team can locate the nests so that you can be confident that all ants have been eliminated from your property.
Spider removal: Spiders actually do a lot of good in the environment because they eat other insects in your home, but let's be honest, they are still not welcome. EcoTech specializes in insect and spider extermination. There are more than 35,000 species of spiders and, in truth, they are all around us. Our team can get rid of all the spiders living in your home using natural pest control solutions or traditional extermination services.
Wasp and bee extermination and prevention: Wasps and bees can sting you, your family and, like other insects, where there is one there are usually many. If you find evidence of a nest or hive, hiring the team at EcoTech is a smart choice for getting rid of this threat.
Roach extermination: Roaches are dirty and carry diseases and can multiply in your home or business quickly. The extermination crew at EcoTech can find the areas on your property that are vulnerable to roach infestation and eliminate the roaches and the risk for future roach problems so that you can rest easy knowing you no longer have a roach problem.
Flea management: Fleas are another pest that can become a major problem quickly. They bite and reproduce extremely fast, so call our team at the first sign of fleas in your home.
Experienced Plymouth Pest Control Services
EcoTech can take care of any pest issue, large or small. We do work inside and outside of your Plymouth home or business and manage a pest problem from start to finish. Call us at 763-785-1414 for more information.