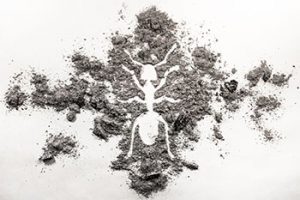 Without proper prevention methods implemented into your home or business, pests are undoubtedly inevitable. Whether you live deep in the woods or have a suite in the middle of downtown, your space was once natural and reserved for all of the creepy crawly critters that roamed around. The more we grow, the more we push pests out. So, without proper pest control, pests will continue to consider your home or business their personal space. As the vermin grows in numbers, they can eat away your roof and siding, make their nesting space within your walls, find their way under the foundation and cause serious damage to your home or business. In order to prevent pest problems in your home or business, Eco Tech's pest damage prevention services are a must in Minnesota.
Professional Pest Removal And Prevention
Our experts here at Eco Tech understand the importance of pest removal and prevention. We are known for our swift response, sincere professionalism and dedication to thorough pest prevention. When you call our team of professionals, we will find a convenient time to meet with you. Should immediate response be required, we even have a 24-hour emergency number. Once we come out to your property, it becomes our job to identify weaknesses or barriers, then provide a sustainable solution that is right for you. We will identify areas that are concerning and determine how to prevent the problem from worsening. We do this by utilizing our 17-point inspection sheet. This sheet is thorough and aids as a reminder to us to cover every inch of your space. Should pests already be present or should damage already be done, we will repair any issues and reinforce it in such a way that pests will not be able to reenter your space again.
Environmentally Friendly Pest Removal
With over 15 years of experience in dealing with pests in Minnesota, we are confident that our methods will work. Best of all, you can be assured that your children, pets, other animals and the environment that you inhabit will not be harmed. We steer away from any synthetic poisons and we aim for healthier alternatives that are just as, if not more, effective. Everything we do is environmentally conscious and humane. While none of our services require a monthly contract, we do offer affordable programs for those wishing to continue pest prevention measures on their property.
If you are interested in pest prevention and management within Minnesota, give us a call today. Contact our friendly professionals here at Eco Tech today at (763) 785-1414.