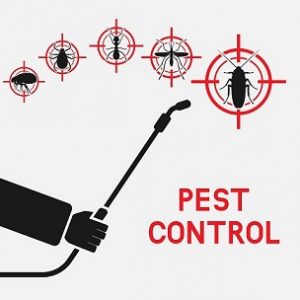 Are you sick of finding unwanted pests inside your home, in your garage or on your property? Have you been hesitant to reach out to a pest control company in fear that the applications they use are not safe for your family and pets? Well, thanks to our safe pest control services at EcoTech, you have nothing to fear any longer. Our team is ready and eager to help you remove those pests from your Minnesota property without causing any harm to humans or pets.
Insect and pest removal is something that almost every home in Minnesota will have to deal with at some point. Whether you are looking to have a pest control company in your contacts for future issues, or you are in need of pest removal services as soon as possible, it is important that you don't blindly choose a company to partner with.
Organic Pest Removal Company
Our staff is confident that you cannot find a better pest removal provider in Minnesota than our committed team. We focus on providing organic pest removal services centered around our all-natural applications for both residential and commercial properties. Your family, pets and even the animals that prey on these unwanted insects will not be harmed by any of our pest removal applications. In addition to our organic pest removal services, our staff has more than 50 years of combined pest control experience. So, rest assured, we've seen every type of insect you can think of found in the Minnesota region.
Fair & Affordable Insect Removal Quote
After you pick up the phone to initiate a relationship with our trusted pest control team, we'll promptly come to your property for a thorough inspection. During the inspection, we will identify the pests that are posing problems, figure out where they are coming from and provide you with an affordable quote on our safe extermination services. There are no hidden charges with our quotes, and we do not require you to sign any contracts. We're confident that you will be pleased with our quote as well as our pest removal services. After the extermination is complete, we can even apply preventative measures to ensure that these pests don't invade your property in the future.
Whether your property has been invaded by spiders, roaches, ants, lice, beetles, bees and so much more, our dedicated team at EcoTech has you covered. To learn more about our safe pest control services in Minnesota or to schedule an inspection, give us a call today at (763) 785-1414.