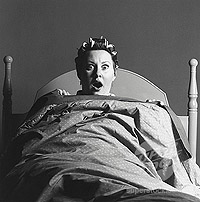 When it comes to pest control, most homeowners think of it as a reactive service—calling in the professionals when an infestation has already taken hold. However, EcoTech Pest Control in Minneapolis, MN, offers a unique and often overlooked service that deserves the spotlight: Seasonal Pest Maintenance Plans. In this blog post, we'll explore the benefits of these proactive plans and why they should be a part of your year-round pest management strategy.
Early Detection and Prevention: Seasonal maintenance plans are designed to proactively address potential pest issues before they become full-blown infestations. EcoTech's experts conduct thorough inspections, identifying signs of pest activity and potential entry points. By catching problems early, you can avoid the headache of a severe infestation and the costly treatments that come with it.
Tailored to Your Needs: EcoTech Pest Control understands that every home is unique, and pest issues can vary from property to property. Seasonal maintenance plans are tailored to your specific needs, ensuring that the treatments and preventative measures are precisely what your home requires.
Consistent Protection: Pests can be a year-round problem in Minnesota, with different species being more active in various seasons. Seasonal plans provide consistent protection, addressing the specific pest challenges that each season brings. Whether it's ants in the spring, mosquitoes in the summer, or rodents in the winter, your home remains safeguarded.
Cost-Effective: Investing in a seasonal pest maintenance plan can be more cost-effective than dealing with individual infestations. Regular preventative treatments are often less expensive than emergency pest control services and the potential property damage that infestations can cause.
Peace of Mind: Knowing that your home is under the watchful eye of pest control experts throughout the year provides peace of mind. You can enjoy your home without the constant worry of pests invading your space.
EcoTech Pest Control's seasonal maintenance plans typically include:
● Comprehensive Inspections: Thorough assessments of your property to identify current pest issues and vulnerabilities.
● Customized Treatments: Targeted pest control treatments and preventative measures tailored to your home's unique needs.
● Seasonal Adjustments: Adaptations to treatment plans to address the specific pests active during each season.
● Ongoing Support: Regular check-ins and communication to ensure your home remains pest-free.
While EcoTech Pest Control's seasonal pest maintenance plans might not always steal the limelight in pest control discussions, they are undoubtedly a hidden gem for homeowners in Minneapolis, MN. By proactively addressing pest issues and preventing infestations before they occur, you can protect your home, family, and wallet.
Bug Extermination Maintenance Plan
Don't wait for pests to invade your space—consider the benefits of a seasonal pest maintenance plan from EcoTech Pest Control. With expert guidance and customized solutions, you can enjoy a pest-free home year-round. Contact EcoTech today to learn more about how these plans can benefit your property and lifestyle. Your home deserves the best protection, and EcoTech Pest Control delivers just that.