Posts Tagged 'washington county pest removal'
Controlling Box Elder Bugs In Minnesota
Last Updated on Wednesday, 20 September 2017 12:36 Written by admin Wednesday, 27 September 2017 06:00
Beware of Box Elder Bugs
IDENTIFICATION
Adult box elder bugs are about ½ inches long, black with orange or red markings, including three strips on the prothorax, the area right behind the head. Their wings lay flat over their bodies, overlapping each other to form an 'X'. The immature nymphs are 1/16th-inch long and bright red when they first hatch. As they grow older and become larger, they are red and black. You can potentially see all stages at any given time during the summer.
MN Pest Control | Common Pests MN
Last Updated on Monday, 21 January 2013 07:04 Written by Eco Tech Pest Control Tuesday, 24 April 2012 06:00
Do you have a pest problem?
Buying a new home? Although your home may have passed inspection when you bought it, household pests can move in anytime. Learn how to either prevent their arrival or recognize the signs early on, and how to deal with any problems before they literally fall on your head. 
Pest Inspection MN
Last Updated on Wednesday, 11 January 2012 06:00 Written by admin Wednesday, 11 January 2012 06:00
Before Buying a Home…….Get a Pest Inspection!
The home buying process can be confusing and stressful. Not only do you need to consider things such as price and location, you also have to worry about whether the house itself has any problems that could become costly surprises down the road.
The Home Inspection is an unbiased, professional assessment of the condition of the house. It provides you an expert opinion and professional report on the condition of the physical structure and various systems within a house. Giving you peace of mind on what is likely the largest purchase you'll ever make.
Minnesota Pest Control and Extermination
Last Updated on Tuesday, 30 August 2011 06:00 Written by admin Tuesday, 30 August 2011 06:00
Yuck Bugs? Exterminators Knock ´Em Dead!!!
Got creepy crawlies? According to the National Pest Control Association, cockroaches, mice, rats, termites, carpenter ants, ants, fleas, ticks, spiders, and silver fish are the most common household pests.
You are NOT alone. Almost every house in America has had at least one of these pests take up residence in the last year. You can try managing this yourself with do-it-yourself products, but they are not as effective as the service offered by professional exterminators.
Minnesota Professional Pest Management
Last Updated on Tuesday, 9 August 2011 06:00 Written by admin Tuesday, 9 August 2011 06:00
Building And Pest Inspections – Keeping Unwanted Guests From Your New House
Building and pest inspections are an essential step in the purchase of a new home or investment property. There are certain things you can look for while you're on the house-hunting circuit – like checking the proximity of gardens and trees to the walls of the house – but a professional building inspection is important before you sign anything.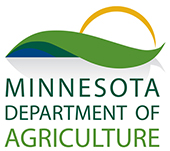 Certified Master Technician
Hours of Operation
Monday - Sunday
7:30am - 6pm

24/7 Emergency Service Nights & Weekends

Service Area: Twin Cities Metro