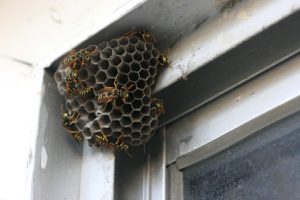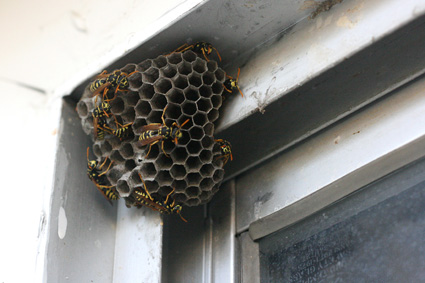 Does anyone else get that hair raising, goose-bumping, freaked out feeling when they all of a sudden have a wasp buzzing in their ears? Buzzzzzzzzzz!!! It's funny how something so small can cause so much mayhem. Whether you are scared of bees or allergic, it's never a good idea to have them in your home. Wasps are not meant to live on your windowsill or anywhere inside of your home. If you have a wasp problem in Minneapolis or the surrounding suburbs, let EcoTech help you control the issue.
Too Buzzy For a Wasp or Bee Problem
So why are bees so bad anyways? Most would argue that they wouldn't be half as much of a problem if it weren't for their stinging capabilities. When bees sting you, they hurt! Even if you can tolerate the pain of a bee sting, it doesn't mean that everyone else can. If you are allergic to their stings, having a bee in or around your home can be the difference of life or death. The truth is, bees are found everywhere and can nest in some less than ideal places. Trees, holes, and even cracks and holes in your home are all fair game for our yellow and black stingers. This is why it's important to call EcoTech right away when you notice a problem.
Nontoxic  Organic Wasp Removal Services Minneapolis
At EcoTech, we like to get a thorough assessment of what's going on before we act. We want to be as efficient as possible and finding the large nest first is a must. We are trained in handling even the most angriest bees and removing them from any area. We will remove these pests from your home or business quickly while still keeping your environment safe. Using a nontoxic organic product line, our treatments will not harm people, pets, or the environment and does it more efficiently then the toxic stuff.
So the next time the hairs on your neck stand up when that buzzing sound occurs, don't freak out! Just call EcoTech today! For more information about wasp and bee removal in Minneapolis and surrounding suburbs, contact EcoTech at 612.237.8282.