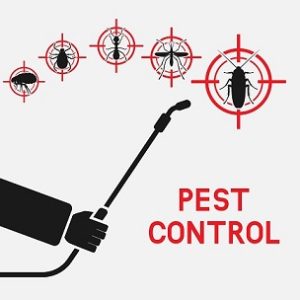 Winter often provides a respite from the sweltering summer heat, but not every irritation disappears with it. That includes pests. Many homeowners and business managers assume they won't need to deal with common house bugs during winter since there won't be mosquitoes around in December. But did you know that many types of pests remain active throughout wintertime? According to Pest World, cockroaches can survive below-freezing temperatures and multiple kinds of rodents will invade over 20 million residences annually – making pest control necessary even in wintertime! In this post, we'll offer winter pest control tips in the form of practical "dos" and "don'ts," so your business or home won't become a breeding ground for pests during the cold months.
Do store food items securely in containers: While some pests will succumb to winter temperatures, others attempt to adapt. According to Smithsonian magazine, insects often replace their body water with glycerol which acts as an "antifreeze." Pantry pests (e.g., meal moths, weevils, and flour beetles) will remain a threat throughout the winter. Unfortunately, cardboard boxes and paper bags won't do much to keep them out of your cereal or flour supply; for best results, pack such items away in sealable plastic or glass containers instead.
Do not pile firewood against your porch or house: Believe it or not, one of the primary ways pests enter homes is through woodpiles. Logs provide shelter to insects and small mammals alike – there's nothing you can do about keeping them out of small spaces, but you can ensure they don't make a home there by placing the pile a considerable distance from any structures on your property.
Do replace worn weather-stripping around doors and windows: Incorporating physical barriers between pests and your property is an effective way of preventing problems from arising. One effective means of keeping insects and rodents out is making sure you have fresh weather stripping around door frames as temperatures begin to fall, especially for insects. Other best practices include making sure window screens don't have holes, no cracks in your building structure remain unsealed, and closing flues when there's no fire burning in the fireplace.
Do not neglect the importance of installing a lawn bug barrier to keep pests outdoors and out of your home
Physical barriers aren't the only way to keep creepy crawlies out of your house or business. Preventative treatments performed by an experienced, reliable pest control service prior to freezing can help ensure that bugs don't end up roaming around on your floors. Reach out to qualified professionals like EcoTech Pest Control Services to find out more about how a lawn treatment can keep pest problems at bay during wintertime. Remember, early intervention is key; the ideal time for exterminators is before an outbreak has taken hold.
Certified Pest Control Professional
Even with the best intentions, pests can still become an issue. An ancient proverb states that "The spider skillfully grasps with its hands, and it is found in kings' palaces." That's because insects and other irritants have been around since antiquity – and are still prevalent today. While there are plenty of home treatments that may do a decent job managing some types of unwanted creatures, it is easy for a small issue to turn into a major one during wintertime when temperatures drop significantly. EcoTech Pest Control can help! Having been certified through the State's Department of Agriculture, we take an integrated pest management approach that's proven effective and eco-friendly… the go-to choice for many businesses across the upper-Midwest. Contact us today for assistance with all your pest problems!