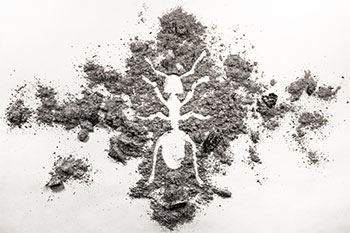 Looking for a bug exterminator in Minneapolis, MN? At Eco Tech, our professionals are the best in the business. With over 50 years of combined experience, our Minnesota natural pest control service is extremely familiar with all types of pest problems in Minneapolis and we know exactly how to take care of the issues.
Natural Pest Control Service MN
One of the reasons our faithful Minneapolis residents love us the most is due to our natural and organic insect and pest control services. We strongly feel that eradicating a bug should not bring harm to your own children, pets, or other animals that may live there too. Many companies in the area will spray harmful chemicals that can negatively impact the environment around them. Fortunately, you don't have to sacrifice your health just to get those pesky critters out. This is why we, at Eco Tech, offer a natural and organic insect line that leaves the rest of your environment completely unscathed.
Bug Extermination Process
In Minnesota, there are a million different types of bugs that can invade your space and become a nuisance. With our many years of experience, our highly trained team members can identify the problem and find the right treatment to eliminate the issue. Every property is different and therefore, we customize each treatment plan differently in order to guarantee great results. While our treatment plans may vary, our general process is always the same, which includes:
Setting the Appointment – When you notice an issue, give us a call and make an appointment right away. Our team of professionals will work with you to find an appropriate time based on your flexibility.
Detailed Inspection – At your appointment, our bug exterminators will come and inspect the area. We will thoroughly check the home and identify all the pests that may be a problem. Before we push on to our treatment, we will first provide you with an affordable quote so that you are fully aware of the costs. Once you approve, make way because the work will be finished before you know it!
Treatment – Once that's in place, our bug exterminators will get to work in treating your house, business or property. That's right, a specific treatment that's specifically designed for you.
Repairs – Lastly, at Eco Tech we go a step further in our processes by repairing any damage that these pests may have caused. We are so confident in our work that we offer a 30 day warranty on all of our services.
Want to know more about your local bug exterminator in Minneapolis, MN? Contact Eco Tech today at 763.785.1414.