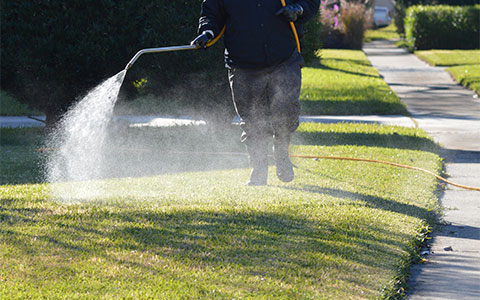 Having insects in your home or office can be one of the most frustrating problems, hard to control and they can also cause serious damage. If you notice ants, asian beetles, box elder bugs, or any other insect in your home, it is best to contact professional bug exterminators quickly. More often than not, when you see one, there are more to come. Insects are great to find openings in your home, get in between your walls and live in attics and other areas where they will be undisturbed, and can breed.
When you notice you have insects in your home it is important to take action. Bugs can carry viruses and diseases and can also cause major damage to your home. Even in Minnesota bugs pose a serious threat no matter what season. When the cold comes, the bugs like to move indoors and find a great place to keep warm, scavenge for food and water and create a safe place from the brutal winters, unfortunately for Minnesotans, the summers are very warm and bugs like to stay inside to stay cool. Keeping bugs out of your home is a year long process and preventive measures need to happen. That is why working with Eco Tech, an experienced bug exterminator, not only will we remove the insects from your home but we will also take preventative measures to make sure that they cannot return. When you work with us we take action quickly, thoroughly and leave you with a 30 day guarantee, that is how confident we are with our work!
Experienced Insect Extermination Services
At EcoTech, we know our pests and understand their basic biology, which includes preferred habitat, their breeding habits, and what they need to survive. This allows us to look for conditions around your home, office or property that invite these unwanted bugs, and also to eliminate them when they are there. Many people resort to buying products at local stores, and although they can be effective at killing off some of the insects, it can be difficult to locate where their home base is, which is often where their breeding grounds are. When you buy these products not only is it difficult to find the source of the problem, but these products are usually highly toxic and could be poisonous to people and pets.
When you work with EcoTech, you are working with trained professionals who get the job done right, the first time. We work around your schedule and even have a 24-7 emergency service line. We know that it can be devastating to have a bug infestation in your home, office or business. Whether it be a restaurant or an apartment complex, we know how to rid the premise of all individuals and we use products that are safe for both humans, animals and the environment. We know how important it is to work with a company that cares about their customers and that is why we have built such a great reputation. We are here to provide you with not only the best customer service, but get the job done right and leave you with piece of mind. If you are looking for an exterminator give EcoTech a call!