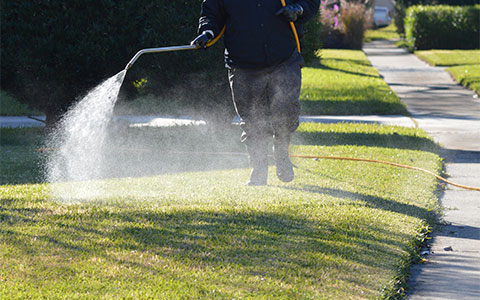 There are thought to be between 6-10 million species of insects, including ants, bees and beetles.  Insects have bodies with three parts (thorax, abdomen, head) and two antennae.  Despite what many think, they do a lot of good for our environment – serving as an important part of the food chain.  Insects help with pollination, and help with the decomposition of dead bio-matter (meaning they help keep our world clean).  Insects also serve as a protein and food source for amphibians, reptiles, birds, and mammals. We generally take notice of insects most when they buzz around us, sting us, or when they come into our homes.  If you notice a number of insects in your home, there may actually be more than you see, and you may want to consider hiring a local insect removal company to eliminate them.
Local Pest Control Service
Eco Tech is a local insect and pest control service that specializes in safe and effective insect removal.  We use organic insect and pest solutions that leave your home safe for your children and your pets. We understand that you do not want the insects living in your home with you, even though they are necessary and helpful creatures. When insects get into our homes or our businesses, the bottom line is that they need to be taken care of. Many insects can sting or transmit germs as they look for food sources.  They can also build nests which can be destructive and multiply, causing serious infestation problems. It's always best to handle an insect problem as soon as you notice it.
Experienced Insect Extermination Company
Our team is experienced, friendly, timely and honest. We can evaluate your home for all types of insects and explain clearly what we find and our recommendation for an extermination process. We determine where the insects are coming from and exactly where they are going once they are inside your home. We will develop an individualized extermination plan that eliminates the insects, and ensures that they do not return.  Eco Tech does not require contracts so you only purchase the services that you actually need.  We also stand behind our work – we guarantee that your home will be insect free and our pest control plans come with a 30 day warranty!
If you are battling insects in your home, do not wait any longer. You can call the team at Eco Tech for assistance at (612) 237-8282.  We offer hours 7 days a week and even an emergency service to help 24/7.