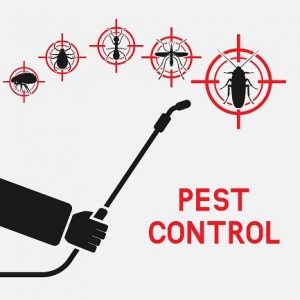 At Eco Tech, we understand that many home and business owners are fearful of contact with others right now due to the current COVID-19 pandemic. As an essential business, we felt that it was necessary to remain open and in full operation for our clients. In fact, the amount of time spent at home has made many property owners realize the extent to which their pest problem is happening. If you live in Minneapolis, MN and you have been searching for no contact insect spraying, Eco Tech is here for you.
First and foremost, our priority at Eco Tech is always the safety of our customers and our team of professionals. We have been deemed by the Minnesota State Government and the Minnesota Department of Health to remain open and in full operation. Not only do we consider this a privilege but a duty to our customers for every precaution to be taken so that we can ensure the health and safety of everyone.
No Contact Insect Spraying Minneapolis
In an effort to keep everyone safe, our technicians will practice social distancing with a friendly hello from six feet away. No shaking hands over here! Since COVID-19 has begun, we have increased our standard levels of sterilization and disinfection between each customer. Each technician will be disinfecting themselves and any equipment they use throughout the day. Additionally, all of our estimates, recommendations, payments, etc. will be done contact-free, taking every precaution to keep you safe.
While COVID-19 has impacted us in many ways, our professionals at Eco Tech remain just as efficient as ever. Our prices are still some of the lowest in the industry and our professionals go above and beyond to ensure that your insect spraying service is done smoothly and successfully. Our highly trained team members will come and do a thorough inspection, give you an accurate estimate, treat your property safely and efficiency, and work to perform preventative measures to keep your property safe. To show that we mean it, all of our services are backed by a 30 day warranty!
For more information about our no contact insect spraying in Minneapolis, give Eco Tech a call today. Our team is well equipped and more than prepared to provide safe, affordable, no contact insect spraying services for you. Call us today at (763) 785-1414 and make an appointment with Eco Tech right away.