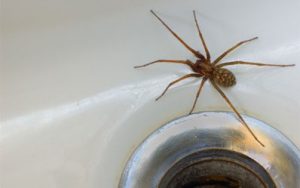 One of the things that sets EcoTech apart from other extermination services in the Minnesota area is that we do not require that our clients sign contracts in order to use our services. The main reason for this is that we do not want you to have to pay for services that you do not need. Our team is flexible, trustworthy, honest and experienced and that customer focused approach tends to speak for itself. We can make recommendations for the services that you want to consider but will not pressure you to do more than you are comfortable with.
Trusted Pest Extermination Services in Minnesota
With more than fifteen years of experience in the pest control business, we have built our success on meeting the needs of our customers. That is our first priority. We understand that having bugs in your home (or business) can be unsettling and can be difficult to manage on your own with products that you purchase in your local grocery store. Our pest control specialists use safe and effective products. In fact, we actually use natural and organic pest control solutions so that you can be confident that you and your family (including your pets) are safe and protected. These solutions work extremely well at eliminating only the pests from your home, but not putting anyone else at risk.
Our team can handle all types of pests including spiders, roaches, fleas, beetles, lice, wasps, bees, crickets, and any other insects that you find in your home. Our crew can do an assessment of your home and determine what types of insects are a problem and then make a plan to address it quickly. We will not ever ask you to pay for additional services that you do not need. Our prices are competitive and lower than most of our competitors, and we strive to be flexible and work with you to solve the issues that you are facing.
Natural Pest Control Solutions
Right now, our crews are providing full time extermination services. We are keeping distance whenever possible to keep our employees and our clients safe. We have instituted contact-free estimates and payments and have a rigorous disinfecting process to keep everyone safe. The bottom line, in all of our work is that our customers are our focus. We do not push services that you do not need, and we do not require contracts unless this is something that the customer needs and wants. For more information about our extermination services, call EcoTech at one of the following numbers: (763) 785-1414 • (612) 237-8282 • (952) 881-6662 • (651) 260-7378.