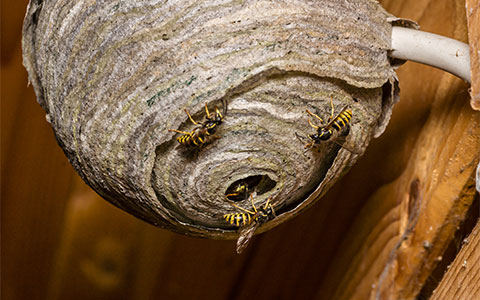 You can travel the world and have a love for animals that surpasses all others, but when it comes to having actual pests in your home, we're betting that you'd rather not. At EcoTech, we feel the same way. With over 50 years of combined experience humanely clearing pests out of Minneapolis homes, EcoTech is your premier organic pest control company.
Environmentally Friendly Pest Control
Since EcoTech first began, our goal has and always will be to safely and effectively eliminate your pest problem. So many companies use harmful chemicals and pollutants to remove pests, leaving your home environment in shambles. We want our ecosystem and those within it to thrive! For this reason, we place a large emphasis on using techniques that are safe and environmentally friendly. Our products are chosen because they are effective at treating the problem while also not causing any harm to the environment. This includes safety for people, their pets, and the environment.
Safely Remove Unwanted Pests
From creepy crawly insects to rough and rowdy squirrels, we will take care of all your unwanted pests. Our professionals are well trained and experienced at what they do. When you call us, a professional will come and meet you at your preferred and convenient time. They will locate the problem, assess the issue and then make a plan of action to treat the issue. Before we ever put any of our plans into motion, our team members will provide you with an affordable quote that has no hidden charges or surprise costs at the end. Once we have your permission, we will use our environmentally friendly, organic pest solution to humanely remove the pests from your home or business.
Not only do we pride ourselves in being proficient in pest control, but we go a step further in preventing it from happening again. Once the pests are gone, we will repair the damage that they may have caused and we will take additional steps to prevent those pests from returning. We are so confident in our work that we offer a 30 day warranty for all of our services.
If you have a pest control problem in Minneapolis, MN and you are looking for a safe, honest and reliable organic pest control company, call your local professionals at EcoTech today. With 24/7 emergency services available all throughout the year, day or night, contact us soon at (612) 237-8282.