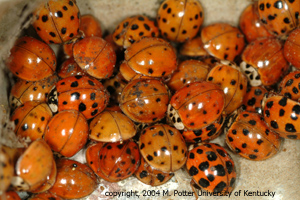 Are you in need of a professional pest exterminator? Are you located in the Minneapolis, MN area? If so, Eco Tech has the services you are searching for. Pests can be a problem any time of the year and December is a time for family and friends to get-together and celebrate in the comfort of home. You probably worked your behind off making a 3 course meal and snacks so your guests won't leave hungry and are eager to come back…but no one will have an appetite if they see bugs crawling around your home and it won't be because of your cooking. If you spot an insect or two or three there's probably a chance that there are plenty more. We can find them before your guests do.
Experienced Minnesota Exterminators
Eco Tech has the knowledge and years of experience needed to directly pinpoint the root of your pest problem and diminish their numbers, down to extinction in your home. Debris, droppings and scratching sounds are all clues as to where their numbers lie and our professional exterminators have the equipment to eliminate them.
Pest Extermination Services:
Bed Bugs
Box Elder Bugs
Crickets
Earwigs
Fleas
Grubs
Lice
Millipede
Roaches
Spiders
Residential Pest Control MN
Everyone makes a constant effort to keep a nice home. The time you've spent cleaning and organizing can come crashing down at the sight of an insect infestation. Maybe your teen screams and runs, your son tries to touch the bugs or you, yourself are so mortified you drop a dish…anything but a calming collectiveness is the response of a new found pest problem. Make it easy on your home and family by calling Eco Tech right away, we offer fast pest control services and even have an emergency line, so someone is available all of the time.
 Get control of those pests in your home fast, with the help from Eco Tech – Contact us at (612)237-8282 or for an emergency call (763) 232-7296 now!