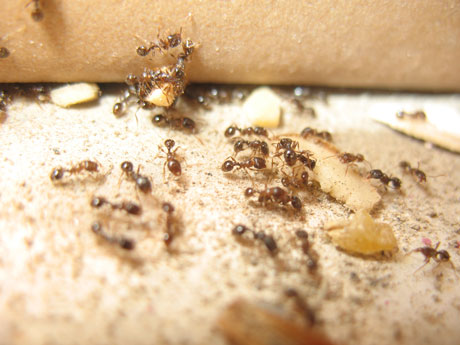 When you live in a townhome, apartment building, or other multi-housing facility, you face additional and unique challenges when it comes to noisy neighbors, parking and PESTS!  Sharing walls means that if there are bugs or other pests in the unit next door, they will soon be in your home.  Many who live in multi-housing facilities indicate that pest control issues are one of their top complaints.   This is both very understandable and preventable. EcoTech of Ham Lake, MN provides immediate and superior apartment, senior living and townhome pest control services in the area.  If you live in a multi-housing facility, do not delay, call our team today.
Townhome and Apartment Building Pest Control Services
There are several key components to safe and effective pest control services in multi-housing facilities like townhomes, apartments or senior living facilities.
Immediate Response: A pest problem will only get worse fast if left alone. If you notice that your apartment, townhome or senior living facility has a critter or pest problem, it is wise to address it immediately, without delay. EcoTech has an emergency line that is answered 24/7.
Assessment of Area: One of the most significant things that needs to happen when a pest or critter control problem is suspected is a thorough assessment of the entire facility.  The team at EcoTech knows exactly what to look for to determine where pests are hiding and will give you an honest assessment of the problem.
Prevention of Further Problems: Our team can take care of an active pest issue and prevent future problems from occurring.  This can produce long term cost savings. We can carefully, respectfully and discreetly provide multi-housing facilities, including a senior living facility, with pest control that is highly effective and less expensive than you might expect.
Comprehensive Pest Control Services
The team of professionals at EcoTech can handle all types of pest control problems in the Ham Lake, MN area.  We have more than 35 years in the industry and focus on prevention, sanitation as well as repairs to any damage done by the pests.  If you would like more information about our comprehensive pest and animal control services, call us anytime, day or night, at 612-237-8282.  All of our services are backed by a 30 day warranty so you can be confident that you will get what you pay for!