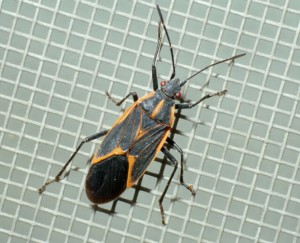 Pest Extermination. Insect Removal. Bug Control. Regardless of what you call it, when your Minneapolis, MN home or office is infested with little creepy crawlies you want something effective and that's what Echo Tech offers. Our professional exterminators have extensive knowledge about insects, what helps them thrive and what stops them dead in their tracks. When you hire us to control your pest problem, your problem will be eliminated in one visit.
Family Friendly: Insect Deadly
Most homes are filled with loved ones, whether it be an iguana, dog, children or a significant other, which is why safety is important. If it weren't, you'd probably not be looking for an exterminator. Right? Well, Echo Tech offers a choice of methods, traditional and organic. Both are effective but the organic method ensures the safety of young ones, animals and any others that may become irritated by traditional chemical extermination methods, without relocating them.
Fast Responses
Our exterminators understand that when you call someone for service you want them to answer your request in a timely manner and solve your pest problem ASAP. Eco Tech is dedicated to customer satisfaction and make our customers our priority. Contact us if you want to rid your home or office of its bug problem as fast as possible.
Our Extermination Service Include:
Ants
Asian Beetles
Beetles
Box Elder Bugs
Crickets
Earwigs
Fleas
Grubs
Lice
Millipedes
Roaches
Silver Fish
Wasps & Bees
Professional Extermination Services Minnesota
The winter is here, which means one of the only comfortable place for pests is in your home or office. Don't get caught housing them through the winter. Contact Eco Tech today at (763) 785-1414 now or call (763) 232-2796 for emergency extermination services.