Posts Tagged 'st. paul bug removal'
Controlling Box Elder Bugs In Minnesota
Last Updated on Wednesday, 20 September 2017 12:36 Written by admin Wednesday, 27 September 2017 06:00
Beware of Box Elder Bugs
IDENTIFICATION
Adult box elder bugs are about ½ inches long, black with orange or red markings, including three strips on the prothorax, the area right behind the head. Their wings lay flat over their bodies, overlapping each other to form an 'X'. The immature nymphs are 1/16th-inch long and bright red when they first hatch. As they grow older and become larger, they are red and black. You can potentially see all stages at any given time during the summer.
Minnesota Bee Pest Control
Last Updated on Wednesday, 20 September 2017 12:03 Written by admin Tuesday, 19 September 2017 04:17
Bee Pest Control  in Minnesota
Wasps and bees are beneficial insects, although they are generally considered to be pests because of their ability to sting. Wasps, in particular, can become a problem in autumn when they may disrupt many outdoor activities. People often mistakenly call all stinging insects "bees". While both social wasps and bees live in colonies ruled by queens and maintained by workers, they look and behave differently. It is important to distinguish between these insects because different methods may be necessary to control them if they become a nuisance.
Pest Control St Paul MN
Last Updated on Wednesday, 11 March 2015 02:29 Written by Eco Tech Pest Control Thursday, 19 February 2015 07:33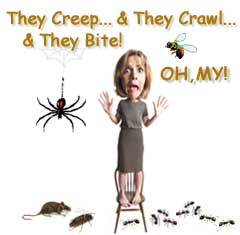 Pests and insects are a problem and frankly, a fear, that most homeowners have. Even if you aren't scared of pests or insects, you certainly don't want them to invade your home! Depending on the pest, once one enters your home, if left untreated, its population can multiply by the thousands! If you live in St Paul, MN and are in need of expert pest extermination or insect extermination, then it's time you called Eco Tech today!
What We are All About
St. Paul, MN comes with its fair share of creepy crawlers. From rodents to millipedes, nothing that you didn't invite into your home should be allowed! At Eco Tech, we strive to have effective pest control services that keep pests out while keeping your family and pets safe. We offer more than 15 years of experience in expert pest extermination and pride ourselves on the ability to keep your environment unharmed and safe from toxic chemicals that would otherwise be dangerous to your children, pets, or other animals. We realize that pest or insect extermination is a stressful time! Our staff devotes themselves to being reliable, on-time, and honest so that no customer is left unsatisfied. In fact, we offer a four-year service warranty on all of our pest control plans so that you can find comfort in knowing that your home is safe!
Pest Exterminator St Paul MN
Last Updated on Friday, 5 December 2014 10:12 Written by Eco Tech Pest Control Friday, 5 December 2014 10:11
Pest Infestation Help in St. Paul MN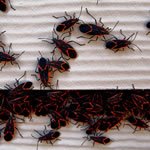 There is no need to put up with a Pest Infestation when professional help is available in the St. Paul, MN area. Pests are not only scary and annoying, they can pose a serious health risk. The list of unwanted insects that invade homes and businesses is quite long and unsettling. Eco Tech is a Professional Extermination company that uses organic pest control measures that are highly effective and environmentally safe. We have decades of experience as a Residential Exterminator and Commercial Exterminator in Minnesota.
Minnesota Professional Pest Management
Last Updated on Tuesday, 9 August 2011 06:00 Written by admin Tuesday, 9 August 2011 06:00
Building And Pest Inspections – Keeping Unwanted Guests From Your New House
Building and pest inspections are an essential step in the purchase of a new home or investment property. There are certain things you can look for while you're on the house-hunting circuit – like checking the proximity of gardens and trees to the walls of the house – but a professional building inspection is important before you sign anything.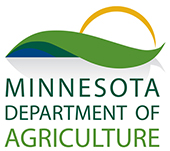 Certified Master Technician
Hours of Operation
Monday - Sunday
7:30am - 6pm

24/7 Emergency Service Nights & Weekends

Service Area: Twin Cities Metro