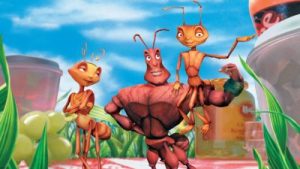 Living in Minnesota, there are many chances that you will have a bug problem at some point in time. Living in an area that is humid, and has a variety of trees, means there will be a variety of bugs. Minneapolis is home to over one hundred species of trees and bushes, providing great habit for many insects. At Eco Tech, we understand the different insects in the area, and how to treat each one. Offering organic and non-organic pest control services, we want to make sure that humans and pets are not affected by our practices. With more than 15 years of experience as the best Minneapolis pest exterminator, we promise not only to remove the problem, but prevent the problem from occurring again.
Pest Control
Insects can be difficult to deal with, and oftentimes you may only find the live insects and not the point of entry, eggs or larvae. As many people try to control the problem by themselves, they oftentimes have a hard time finding the source of the issue, and use toxic chemicals that can be extremely dangerous and potentially fatal to other pets or children living in the house. Trying to deal with these issues yourself may not be the best option. If you want a local pest control professional, Eco Tech is the way to go. We are well educated with the pest problems around Minneapolis, MN and know how to locate the problem, treat the cause and prevent future problems. Each case is different, and that is something we understand, therefore we customize each pest control plan to eliminate your insect problem, with guaranteed results.
At EcoTech, we offer services for both residential and commercial properties in Minneapolis, MN and the surrounding twin cities area. We will inspect your entire home, discuss the issues and find the cause. We will take the appropriate steps to not only eliminate the current problem, but create an environment to help avoid any future infestations. We are here for you to make sure that any bug removal you need is done right the first time.
Do you bug removal? Contact a Eco Tech Pest Control for pest control services. We offer a 24/7 emergency line to ensure we're always available in your time of need. Feel free to call us at 763-785-1414 day or night and we'll do our best to respond to your Minnesota pest control needs immediately.