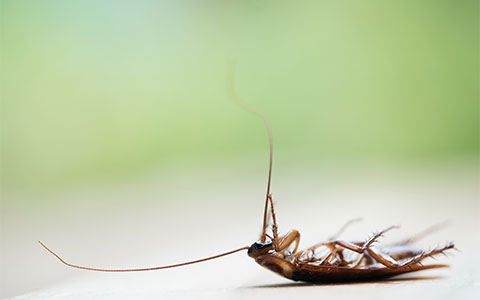 Almost all of us have had the unfortunate experiences with insects, rodents or unwanted wildlife making a home in your yard, around your garage under your deck, or maybe in a wood pile. Trying to get rid of these critters can be quite challenging for numerous reasons and that is why Eco Tech is here to help provide you with pest control.
Eco Tech has been serving Minnesota for more than 15 years and is an expert when it comes to knowing the biology and habits of Minnesota animals and insects. When you are looking for a pest control service place, there are a lot of scammers out there and also a lot of companies who do not get the job done right. When we are hired for a job we make sure the eliminate all of the pests, repair damages and also leave with a 30 day guarantee of our work. A guarantee like that is unheard of, and we are proud to be the ones to offer it.
Removing pests on your own can be challenging and also dangerous. Oftentimes insects are able to get into areas that you are not able to reach, and mice can squeeze through a hole the size of a quarter. This allows these pests to travel through the interior of your home, set up a homebase and breed without you even knowing. Not only are they hard to track down, but oftentimes the chemicals that you can buy at your local store are almost always toxic. When you have children and pets, or have residents that live in your building or home, the last thing you want to do is put them in danger. When you work with Eco Tech not only do we get the job done right, but we use Natural Pest Control Products that allow us to target the individual species, without harming any people or other animals. Our products are not only safe for you, but they have minimal impact on the environment which is another reason they are great. You don't have to worry about a mouse eating a chemical, and then going outdoors and getting consumed by a raptor, and in return the raptor dies as well. It is important to us to leave as little of a trace behind as possible and not cause any unattended consequences.
If you are looking for a natural insect exterminator or a natural rodent exterminator, then Eco Tech is here to provide you with not only the best service in the Twin cities, but also with the products that work the best and are safe for you, your family, pets and the environment. Give us a call today and let us exterminate any unwatned guests!