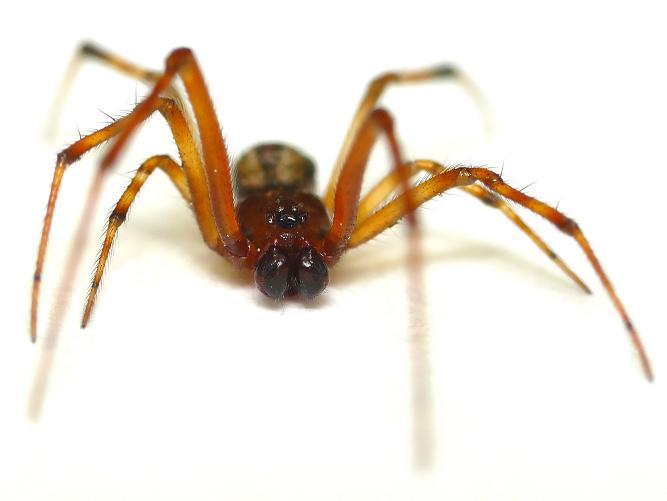 This time of year, spiders are on everyone's mind. They are one of the very most popular Halloween decorations, and it seems that during the fall it is not uncommon to see webs at every corner and more spiders than usual roaming around our Minnesota property. If you think that you have a spider problem in your home or business in the Roseville, MN area, the team at Eco Tech can take care of it quickly, while using safe and highly effective solutions that will get rid of the spiders but not impact your children or your pets.
Residential and Commercial Spider Removal Services, Roseville MN
There are approximately 40 species of spiders found in the state of Minnesota, and fortunately, only a handful of those species are poisonous.  Some of the most common spiders in Minnesota include the grass spiders, black and yellow garden spiders, long-legged sac spiders, and the common house spiders.  Spiders do a lot for our environment such as eating a wide variety of other insects and keeping other pests from being dominant in your home, garden, or workplace.  No matter how good spiders are for the environment, you still do not want to feel like they have taken over your home or business.  A professional pest control service can help with residential or commercial spider extermination and ensure that spiders stay outside!
Eco Tech has been in the pest control business for more than 15 years.  We do not require contracts for our work, so you can be sure that you are not paying for services that you do not need.  Our prices are some of the best in the Roseville, MN area, and our pest control technicians are friendly, reliable, on time and will communicate clearly about pricing and their specific plans for taking care of the spiders and other pests in your home.
Eco Tech's Pest Control Process
Our team follows a straightforward four-step process to get rid of the spider problems:
Contact us 24/7, and we will find a convenient time to meet you at your property.
Our pest control specialist will inspect your property and identify pest and/or animal problems. We will develop a plan for taking care of your spider/pest problem.
Our team will provide you with a quote that is affordable and easy to understand.
We will schedule a time for us to return and complete the treatment.
If you see spiders or other pests crawling around your home or business, call Eco Tech today at (763) 785-1414.