Posts Tagged 'ant problem'
Carpenter Ant Exterminator Minneapolis
Last Updated on Thursday, 18 August 2016 05:03 Written by Pest Exterminator MN Thursday, 18 August 2016 05:03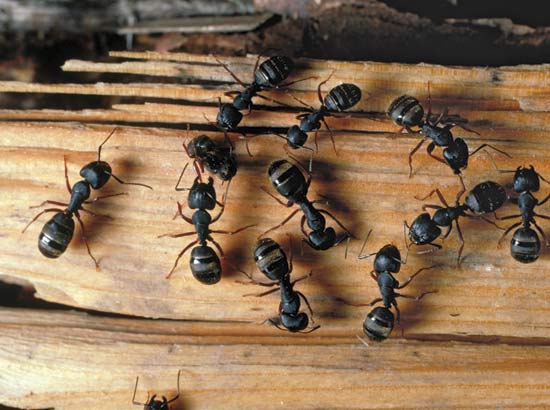 Ants are among the most annoying and persistent pests that invade your home. While fairly harmless, they are attracted to food and can make their way inside your home in any season and bring hundreds, or even thousands of other ants from their colony to join them.  If you have an ant problem in your home, your business or on your property, getting rid of them yourself is extremely difficult.  Partnering with an extermination service can rid your home of these pests and prevent them from coming back.  Eco Tech is a natural pest control service that serves the entire Minneapolis, MN area and has years of experience removing carpenter ants and sugar ants from your dwelling permanently.
Expert Carpenter Ant Extermination Minneapolis
Carpenter ants are larger ants that are very common in the Minneapolis area. They generally build nests inside of wood including trees. If they make their way into your home, they can actually damage wood on and around your home by removing wood and depositing the debris outside of their nests.  Removing them is very important and should be done as soon as possible.  Eco Tech has extensive experience finding their nests and eliminating carpenter ants completely from your property.  In addition, our team can also repair any damage left behind by the ants and put mechanisms in place to ensure that they will not return.
Different types of ants require different types of treatments and our team can quickly assess the extent and type of your ant problem, find the colonies and use safe techniques to completely eliminate your problem.  Sugar ants and carpenter ants are two of the most common types of ants in the area and we have specific treatment plans designed for either problem.
Organic Ant Removal
Eco Tech is a family owned, natural pest control service that has worked in the Minneapolis area for more than 15 years. One thing that sets our company apart from the competition is that we provide all natural solutions for insect control that are safer for you, your family and your pets.  The solutions that we use are environmentally friendly and target the pests we are trying to eliminate, and are safe for children and other pets as well. Eco Tech also does not force customers to commit to long term contracts and pay for services that they may not need. Instead, we offer customized insect programs that will work for you and back our work up with a 4 year guarantee.
Ant Extermination Blaine MN
Last Updated on Wednesday, 2 July 2014 02:57 Written by Eco Tech Pest Control Wednesday, 2 July 2014 02:56

Are ants invading your Blaine, MN home or office? If so, you could benefit from the ant extermination services of EcoTech! Our professional pest control specialists know exactly how to rid your Blaine, MN property of its ant problem. We use environmentally and family friendly products and our services are guarantee to not only work but stay effective for years, which is why we offer one of the longest warranties in the extermination industry, 4 years!
Professional Ant Removal Services Blaine MN
We are not the kind of pest control company that blindly sprays unknown chemicals, in hopes of killing all the ants long enough to get out the door. We have methods of extermination, that have worked for our team for over 50 years. We thoroughly inspect space being overcome with ants and the areas around it. What are we looking for prior to treating your residential or commercial property for ant control?
Identify the Type of Ant Infesting the Property
Locate Living Area and Other Places Seeing Ant Activity
Find all Entry and Exit Points
Look for any Damages that may have Happened Because of the Ants
Eliminating the Entire Ant Colony
Once all of the property has been inspected the treatment method, prevention steps and complete extermination of ants begins. Our experience has taught us to kill not just the adult ant, but also to eliminate eggs, larva and pupa. This will collapse every generation of the ant colony.
For being such tiny creatures, ants still have surprising capabilities. There strength is one but they also use strategies to protect their livelihood. The queen ant stays buried in the nest, while protected by an army of soldiers, while the worker collect and bring vital items back to the nest. It is important to be able to kill all of the ants in a colony that has overwhelmed an area.
Professional Ant Control Services Blaine MN
Ecotech has the experience, knowledge and equipment to put your ant problems in the past. Our professional exterminators work efficiently and thoroughly for results that last. As well as proper sealing of the property, we will also communicate to you what you can do to prevent an ant infestation. Call Ecotech at 763-785-1414 today, to discuss an affordable solution to your ant problem in Blaine, MN and any surrounding areas.
Minnesota Ant Extermination | Carpenter Ants
Last Updated on Tuesday, 30 July 2013 02:01 Written by Eco Tech Pest Control Tuesday, 30 July 2013 06:00
Ant Extermination MN
Ants belong to the insect family Formicidae in the order Hymenoptera, the same order comprising bees and wasps. Ants are also without a doubt, the number one pest problem in the country. They live and work together in communities made up of hundreds or thousands of individuals, almost all of them relatives. The most likely species to be infesting a house in Minnesota is the carpenter ant.
Ant Extermination MN Part 1
Last Updated on Tuesday, 30 July 2013 06:53 Written by Eco Tech Pest Control Tuesday, 16 July 2013 06:00
Minnesota Ant Extermination
Often known as the planet's most successful species, ants have called Earth home for over 140 million years. Although they may all look the same to most people, there are about 12,500 known species of ants and scientists believe at least twice as many species of ants have yet to be discovered! Since ants are notorious for their ability to conduct orchestrated invasions, they certainly won't have any trouble finding their way into your home!
Minnesota Pest Control | Carpenter Ants/House Ants
Last Updated on Wednesday, 19 June 2013 04:56 Written by Eco Tech Pest Control Tuesday, 7 May 2013 06:00
Ant Pest Control MN
Once again, its spring and a good time for carpenter ants. In fact, wherever you go, ants are the number one pest problem in the country and are also one of the most difficult pests to treat. Ants have long been the bane of Minnesota homeowners as they invade kitchens in warm months in search of food.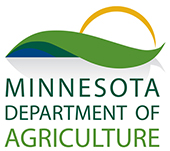 Certified Master Technician
Hours of Operation
Monday - Sunday
7:30am - 6pm

24/7 Emergency Service Nights & Weekends

Service Area: Twin Cities Metro