Posts Tagged 'boxelder bug removal'
Box Elder Bugs
Last Updated on Friday, 15 September 2017 01:14 Written by Pest Control Expert Friday, 15 September 2017 01:13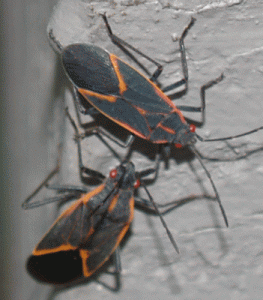 In Minnesota, boxelder bugs emerge from overwintering sites during spring as the brutal winters shift into sunnier days. The adults will be in search for low vegetation and seeds on the ground during spring and early summer, and begin mating a couple weeks after they started feeding. In mid July the females need to find seed-bearing boxelder trees (hence how they get their name) where they lay eggs on the trunks, branches and leaves. They are rarely found on male boxelder trees, and sometimes Boxelder bugs also feed on maple or ash trees. Boxelders do not harm any trees as we know and are part of the functioning ecosystem.
When the weather shifts again and the fall sets in, boxelder bugs start to leave the trees from where they were laying eggs and feeding to find protected areas for the winter. Although nymphs may be present in the fall, only fully grown adults survive the winter. During this time boxelders will become attracted to homes to find warmth.
Box elder Bugs
Some homes are more attractive to boxelder bugs than others, and that is why your house may be more effected by these insects than others. This usually depends upon the amount of sunny exposure a building receives. Boxelder bugs like warm areas and are attracted to buildings with a large wall on the south or west side. Buildings standing taller than surrounding structures or standing isolated on flat ground can also attract large numbers of boxelder bugs. Color does not appear to influence boxelder bugs as they are found on buildings with a variety of colors.
Although it may seem like you have a lot of boxelder bugs, it is important to know that they do not breed inside.They try to move outdoors but many remain trapped inside. If you have a problem with boxelder bugs in your Minneapolis home then EcoTech is here for you. We can either help you prevent them from entering your home, or if the problem has occurred we will fix it and then take steps to prevent any further bugs from entering your home in the future. We use a less toxic organic product line so that while we are eliminating the problem, your family, pets, and even plants are not harmed in the process. So, if you live in Minnesota and have noticed these little critters making their way into your home, it's time to call your local exterminator. For Boxelder bug control, call Ecotech today at 763.785.1414.
Boxelder Bugs
Last Updated on Thursday, 24 August 2017 11:11 Written by Pest Control Expert Thursday, 24 August 2017 11:11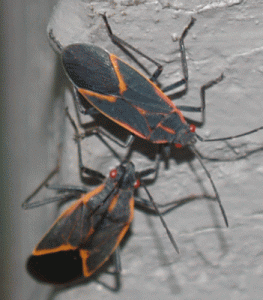 Box elder bugs are commonly found in Minneapolis and the surrounding suburbs. Wherever box elder trees as well as maple trees reside, the Box elder bugs will follow. In the warmer months, these bugs hang out on trees, bricks, decks, siding, etc., so they can get direct sunlight. During the warmer months of the year, these pests lay eggs, causing more and more Boxelder bugs to hang around your property. The real issues occur when the winter months hit. Often times, Boxelder bugs enter into homes through the tiniest holes or cracks and get into the walls of your home to help insulate and keep themselves warm during the colder months of the year. Next thing you know, your home has been infested with Boxelder bugs. Rather than trying to remove these unwanted pests on your own, leave it up to our experienced team at Eco Tech.
All Natural Box elder Bug Control
Not all Box elder bugs are going to be visible in your home. So, you may think you see all of the bugs that have entered your home for warmth, but there is likely plenty more that are hiding. While these bugs are not harmful and do not carry diseases, their excrement can stain surfaces of your home. Trying to remove these animals on your own leaves a chance that you don't capture all of the Boxelder bugs. By teaming up with Eco Tech, we guarantee to remove all of the Boxelder bugs from your home. Using all natural and less toxic bug removal applications, your home will remain safe from unwanted chemicals. This will give you peace of mind that your children and pets will not be harmed in anyway by the pest removal application that we provide.
Inspect, Exterminate & Prevent
At Eco Tech, our proven extermination methods identify all Boxelder bugs in your home and get rid of them with ease. Once you pick up the phone to call our team, we'll swing by and provide you with a thorough inspection to identify all of the Boxelder bugs in your home. From there, we'll exterminate these pests using traditional and all natural methods. Once your home is free of Boxelder bugs, we'll go the extra mile and apply preventative measures to ensure that these unwanted bugs don't enter your home again! To top it off, all of our services are backed by a four year warranty!
If Boxelder bugs find their way into your home in Minneapolis or the surrounding suburbs, it is important to contact the experts. If you are looking for an exterminator that uses all natural and less toxic chemicals to remove Boxelder bugs from your home, Eco Tech is the partner for you! To learn more, give us a call today at (763) 785-1414.
Box Elder Bug Removal Anoka
Last Updated on Friday, 13 January 2017 02:35 Written by Pest Control Expert Friday, 13 January 2017 02:07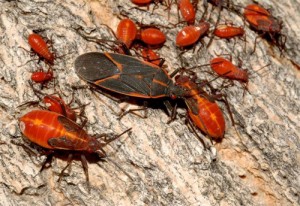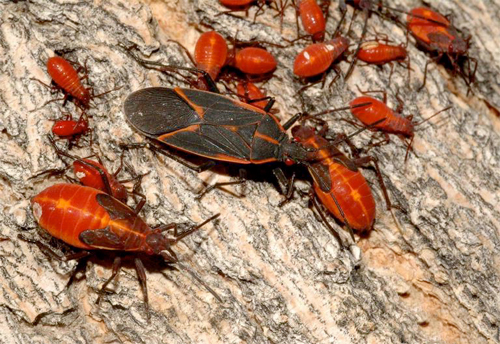 This time of year it is very common to notice an uptick of box elder bugs coming into your home or business. These bugs are trying to find a warm place to live in order to survive the cold Minnesota winter. Box elder bugs measure about 1/2-inch long, and they are mostly black with orange or red markings, including three stripes on the prothorax, the area right behind the head. They do not cause harm to humans or pets but they can stain surfaces inside your home or property with their excrement.  Eco Tech, a leading natural pest control company serving the Anoka, MN area, specializes in the effective elimination of box elder bugs from the interior of your home or business.  Our team has been in the pest control business for more than 15 years and uses organic and all natural pest control solutions that are safe for the environment, your family and your pets.
Box Elder Bug Extermination
Box Elder bugs feed exclusively on the vegetation and seeds that they find on the ground during spring and early summer, and then begin mating a few weeks after they begin feeding. By mid-July each year, these bugs migrate to female seed-bearing boxelder trees where they lay eggs on trunks, branches, and leaves. Box Elder bugs can also feed on maple or ash trees. Interestingly, there is no noticeable injury to these trees or disease that comes as a result of this feeding. As the weather cools, boxelder bugs push into cracks and spaces in and around your home, looking for warmth in order to survive the winter.  They can be find in attics, around windows and eventually will come into your living space.  If you see a few of them in your home, this may signal many more.
Hiring Eco Tech for Box Elder bug removal is ideal because our team of pest control specialists can not only eliminate all bugs in your home, but we can also identify the entry point for these pesky box elder bugs and repair it so that no additional bugs can enter. Our company offers affordable pricing and does not require contracts, so you can be confident that you will get exactly what you pay for.  We are also committed to using safe products for humans, animals and the environment.  Call us at (763) 785-1414 for more information.  As winter approaches, we can help you keep Box Elder bugs from invading your home!
Box Elder Bug Exterminator Ham Lake MN
Last Updated on Thursday, 7 May 2015 11:08 Written by Eco Tech Pest Control Wednesday, 13 May 2015 11:05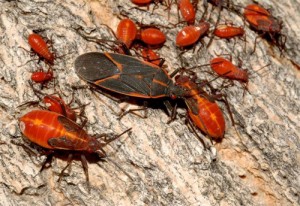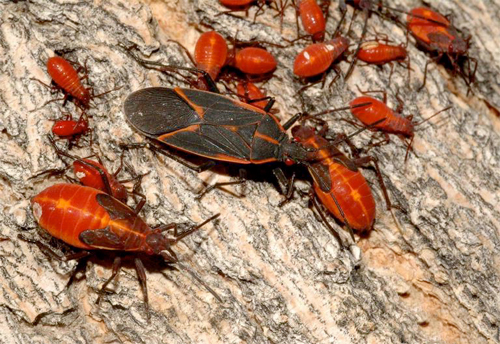 Have you seen an influx of those colorful but still creepy looking bugs entering into your home in the early spring or late summer months? They are typically dark brown or black, and decorated with a splash of red wing veins and markings on the abdomen. As pesky as these critters may be, they mean no harm. The Box Elder bug is a North American bug that is typically found on boxelder trees, maple trees, and ash trees. However, during the late summer and early spring, these bugs are looking for warmth and, if not prevented, the Box Elder bug can find its way into any Ham Lake, MN home. Fortunately for you, Eco Tech is here to help!
Minneapolis MN Pest Control | Box Elder Bugs
Last Updated on Saturday, 3 November 2012 09:45 Written by admin Tuesday, 30 October 2012 06:00
Box Elder Bug Pest Control Minnesota
For most of us Box elder bugs, (Boisea trivittatus) need no introduction. The box elder bug (BEB) is a common and well-known insect in Minnesota that are a nuisance in and around homes from fall through early spring.  However, the abundance varies greatly from place to place as well as from year to year. Box elders in particular may be especially prolific this year, thanks to a dry summer. The explosion of insects could result in an unusually intense onslaught for homeowners as the bugs make a beeline for your home.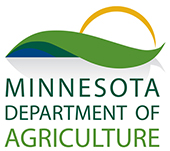 Certified Master Technician
Hours of Operation
Monday - Sunday
7:30am - 6pm

24/7 Emergency Service Nights & Weekends

Service Area: Twin Cities Metro