Posts Tagged 'pest control'
Commercial Pest Control Minneapolis
Last Updated on Thursday, 28 December 2017 04:22 Written by Eco Tech Pest Control Thursday, 28 December 2017 03:29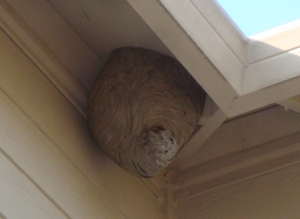 When you think about pest infestation, most of us think about trying to avoid a pest problem in our home. However, commercial properties are just as likely to have pest control problems — and sometimes it takes longer to discover these problems.  If you are a business owner, it is important to identify a partner for pest removal and cleanup services that is effective, efficient and discreet.  Eco Tech is a leading pest control company in the Minneapolis, MN area, specializing in pest removal and cleanup services for commercial properties.
Pest Damage Repair Minneapolis
Last Updated on Thursday, 11 August 2016 03:28 Written by admin Friday, 12 August 2016 03:21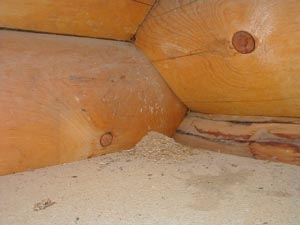 When your home has been playing host to insect or animal pests, there's a good chance that there will be some damage left behind by whatever pests invaded your home. Rather than forgetting about the damaged parts of your home, it's important to follow through with the pest control or animal removal process, seeing it through until the very end. That means not only ridding your home of present pests but also keeping your home safe from anything that may cause harm to pest damaged areas. At Eco Tech, we're more than a pest control and removal company; we're also here for all of your pest damage repair needs. If you're a homeowner with a pest-damaged-home in the Minneapolis, Minnesota area, call in Eco Tech, and we'll have your home looking good as new in no time.
Prevent Future Infestations with Pest Damage Repairs
Although it's tempting to leave damage unchecked and unrepaired, the likelihood that you'll be seeing some form of animal pest or insect pests again increases significantly when you leave them with an easy and convenient place to nest and live. Pest damage can be minor or severe, but it doesn't matter how little your home has been affected; there is always a chance that an animal that's left your home damaged will be followed shortly by another that will cause even more damage. Rather than opening your home up to pest infestations, make use of Eco Tech's pest damage repair services, and take the next step toward keeping pests out of your home for good.
Protect your Home from Weather Damage
In addition to protecting your home from future pest infestations, repairing pest damage in and around your home can help you protect your home from weather damage. In Minnesota, damage to your home's exterior can seem inevitable, especially when the hail and snow storms set in. Even when your home is perfectly stable and free of damage, storms can harm your home easily, so when you add pest damage to the mix, the chances of your home being damaged by a storm increase significantly. To prevent your already pest damaged home from taking on weather damage, be proactive, and make the necessary repairs before the next storm comes. That way, rather than fixing huge areas of damage, you'll only have to deal with the minor damage your home usually withstands during a storm.
Experienced Pest Damage Repair Company
If your home is in need of pest or animal damage repairs, don't wait to see if they get worse, and don't try to fix damage that you don't have the experience to properly mend. Instead, let our professional home damage repair team at Eco Tech take care of the damage. By calling us, you can ensure that your Minneapolis, MN home looks like new, free of any animal or pest damage. Call our 24-hour emergency service number, 763-232-7296, or schedule an appointment by calling any of our regular service numbers: 612-237-8282, 651-633-8600, 952-881-6662, or 763-785-1414.
Professional Grub Removal Mounds View MN
Last Updated on Wednesday, 9 September 2015 12:37 Written by Pest Exterminator MN Thursday, 10 September 2015 12:22

If you like to fish, then big white grubs are great for catching big bass. But that's about all they're good for. Except for use as bait, white grubs are a nuisance to property owners all over Minnesota. You could try a DIY approach to eliminating them, but the only real effective way to remove them it to hire a professional grub removal service technician to thoroughly complete the job. If you live in Mounds View, MN, and have, or suspect you have, a white grub problem, call the professionals at Eco Tech today.
Beetle Extermination Services Minneapolis MN
Last Updated on Wednesday, 11 March 2015 02:37 Written by Eco Tech Pest Control Wednesday, 11 March 2015 02:36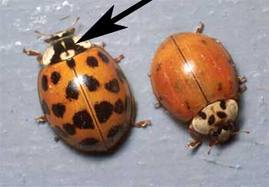 It is always a good idea to perform a visual inspection on your home every so often to ensure that you do not have any beetle infestation in or around your house. The minute you see beetles around your home, you need to call the professionals. Skip the trip to the local home improvement store so that you do not invest in insect extermination products that are not effective. Instead, if you live in Minneapolis, MN, partner with our experienced staff at Eco Tech who have years of experience dealing with beetle extermination.
Pest Exterminator Blaine MN
Last Updated on Thursday, 3 April 2014 01:54 Written by admin Thursday, 3 April 2014 01:52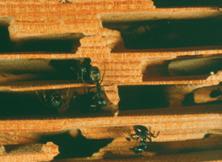 If you live in Blaine Minnesota and have reasons of concern about a possible pest infestation, it would be wise to call an exterminator. It's better to handle the insect dilemma sooner than later. Pests reproduce at an alarming rate and are constantly in need of a comfortable place to ensure safe multiplication. So, of course they're going to see your home as a much better environment for nesting than our Minnesota 'not so nice' weather. Which means they aren't going to crawl out as easily as they crawled in, the masses will stay till the very end, even if it means damaging a major investment, your home.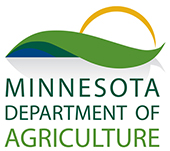 Certified Master Technician
Hours of Operation
Monday - Sunday
7:30am - 6pm

24/7 Emergency Service Nights & Weekends

Service Area: Twin Cities Metro